virtual.drupa sets the scene for 2024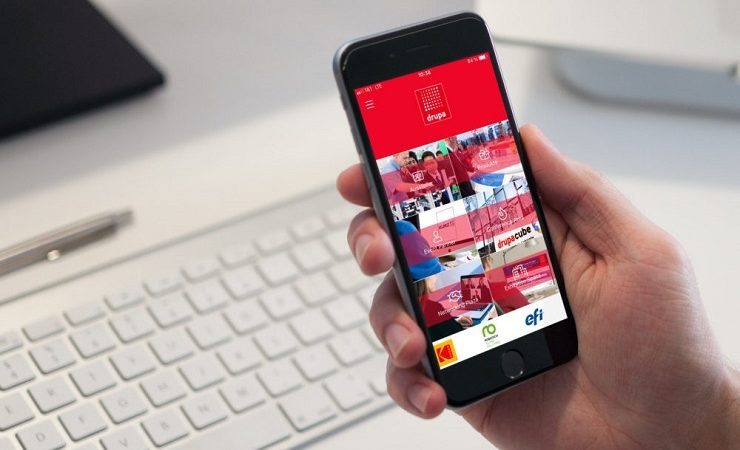 This was the first virtual drupa – Image credit: Maximilian-Beck by Tonic Studio
Messe Düsseldorf has hailed its first virtual drupa as a success, after attracting 45,000 unique users from around the world for the four-day online event last week (20-23 April, 2021).
virtual.drupa was introduced as a consequence of Covid-19 and its ongoing impact on print industry events and exhibitions. The virtual event was seen as a way to bridge the gap between the previous drupa in 2016, and the next in-person edition, which is set for 2024.
Messe Düsseldorf COO Erhard Wienkamp explained, 'virtual.drupa was implemented in order to maintain contact within the industry during the pandemic. The numbers demonstrate that we have achieved this. virtual.drupa enabled exhibitors and prospective customers to reinforce their networks, generate new leads and gather incentives for their corporate targets.'
In numbers, virtual.drupa hosted 212 exhibitors from 35 countries, as well as team participants from global subsidiaries who presented product portfolios and innovations within the online showrooms. More than 119 live web sessions were held across the four days of virtual.drupa, with an average of 140 participants.
The event's conference programme resulted in an additional 113 presentations through five special forums, focusing on key issues as well as global megatrends and their impact on the print industry.
Around 600,000 page views were recorded, with 45,000 unique users. International visitors from 155 countries made up more than 82% of the total number.
A number of players from the digital package printing industry participated, such as EFI, HP, Kodak and Xeikon, to name just four. 
'We are delighted about the positive feedback we have received from participants,' said Sabine Geldermann, project director, print technologies, at Messe Düsseldorf. 'The overwhelming number of global players – both in terms of exhibitors and visitors – has resulted in an industry dialogue that was particularly important during this time. The wide spectrum of target visitor groups, profiles and areas of interest was impressive. This also applies to the exhibitors and their product portfolios along the entire value chain.'
She concluded, 'Many participants are already signalling that they are looking forward to this industry highlight and the live experiences.'
virtual.drupa participants will continue to be able to benefit from the platform in the near future, with virtual meeting rooms for matchmaking remaining open 26-27 April for customer and follow-up meetings. The chat function will remain open until the end of October. In addition, videos and keynote speeches will be available in the video library, on demand from next week. They will remain online until the end of December 2021, as will the exhibitors' virtual showrooms.
A further virtual Conference Day is planned for Autumn 2021.
drupa returns as an in-person event on 28 May – 7 June, 2024.
Find out about more industry events, from those held virtually to in-person gatherings, here