Business develops through the pandemic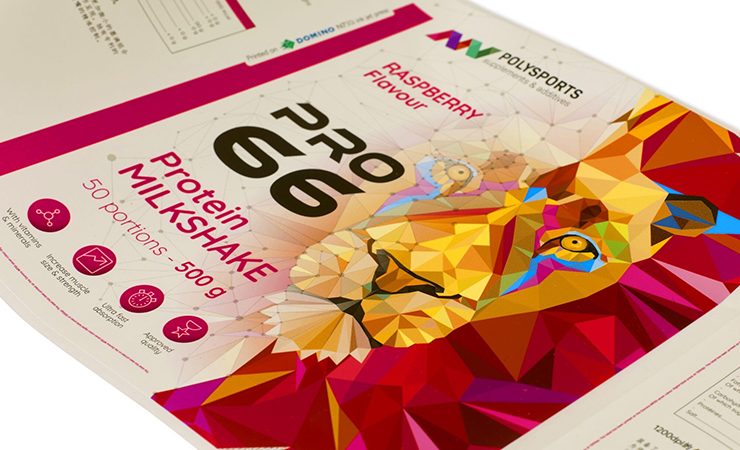 Packaging has proved itself to be 'pandemic-proof', especially that which is printed digitally
High-profile names from the world of sales and business development have detailed to Digital Labels & Packaging how they have traversed, survived and, in many cases, thrived during a global pandemic.
It has escaped nobody's attention that the last 12-18 months have created a complex and challenging operating environment for all in print. Whilst labels and packaging has been one of the 'lucky' ones, having been proved pandemic-proof in many regards, nonetheless the supply chain has had to change, evolve, even pivot in some cases, in order to come through and out the other side.
Chris Spooner, business development manager at Label Traxx, said that in many ways the Covid crisis replaced uncertainty caused by Brexit, which, 'seemed to spiral into the ether of scrambling to get hold of customers.
'I changed my approach somewhat and realised that we had to help support customers as much as possible to ensure continuity of business. Many of our customers remained very busy for periods of the year and then this tailed off for some whilst others have remained busy throughout depending on the sectors they manufacture for.'
Michael Preston, business development manager at Springfield Solutions, confirmed that the industry has 'changed dramatically over the last year', adding, 'We as business development managers have had to dramatically change our way of working and thinking. Embracing this change enabled us to still fulfil our roles and not only service our current customers but potential new customers too.'
This has included adopting digital platforms to meet prospects, manage current customers, and build long-term relationships, all without physically being in the same location.
According to Mr Preston, this has resulted in greater use of digital sales aids, such as virtual models of packaging assets and applying artworks with a range of finishes and embellishments, all able to be reviewed in 3D. 'We're also using augmented reality to allow our customers to place and see the 3D models in their real-life environment, therefore showing off the finish of embellishments realistically.
'There has been no other option but to adapt, so looking outside of the box at new ways to work was a must. Our sales role is essential, even if we can't get out and about on the road. This innovation is key to not standing still in this market, as the digital print sector is changing at such a rapid pace and will continue to take up more of the market share in the coming years.'
Mr Spooner said, 'People have had to adapt and change and I feel this will breathe new life into the industry, and how we all operate and plan for the future should this ever happen again.'
This includes the trend towards 'onshoring'. Shaan Patel, business development manager at Arrow Systems, identified, 'a shift from companies who are outsourcing packaging, specifically from China, to bringing it in-house. Delays in shipping and other logistical challenges brought on by Covid-19 are causing a lot of companies to shift their focus to in-house production so they can control their own supply chain. This is specifically true in the case of flexible packaging where we are receiving a huge amount of interest in digital solutions like the ArrowJet Aqua 330R for in-house printing of flexible packaging material.
'We believe this is going to continue even after the pandemic subsides due to a growing number of companies who want to be in control of their entire supply chain. Rapid changes to packaging can be made seamlessly using digital printing, and customisability is a growing way for companies to advertise their products to consumers.'
For Lee Metters, group business development director at Domino, business in Europe continues to be hard hit by the coronavirus pandemic, although countries such as India and China have bounced back and are proving to be' amazingly resilient'.
'Packaging has been a resilient market, with so many different applications,' he said. 'It has been a real mixed picture though, and varied from location to location, vertical to vertical. What must be said is that people in the supply chain and factory staff deserve a massive pat on the back, as it has been a tough year but they have kept supply chains flowing and allowed the digital print industry to be as resilient as it has.'
This exclusive news was first published in the March/April 2021 issue of Digital Labels & Packaging, which you can read online here; register here to receive the magazine, for free