Digital Print for Brand Success returns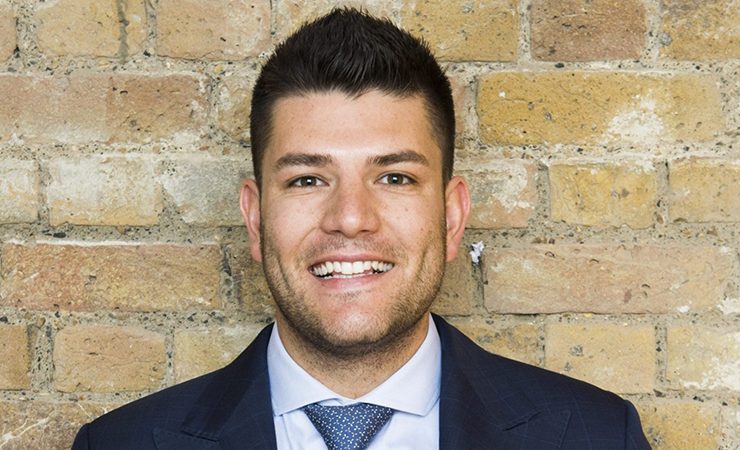 Entrepreneur and The Apprentice winner Mark Wright is to open Digital Print for Brand Success 2021
Digital Print for Brand Success will return later in 2021, providing the industry with the opportunity to gather, network, share and prepare for a time post-pandemic.
Whilst the ramifications of Covid-19 continue to be felt around the world, and have been particularly realised through print industry events and exhibitions, Whitmar Publications is delighted to confirm its plan to host an in-person conference in London later this year.
Hosted at IET London: Savoy Place on 18 November, 2021, Digital Print for Brand Success 2021 will respond to the coronavirus pandemic by providing attendees with meaningful, tangible and actionable insights from across the supply chain.
Those lined up to speak include independent brand owner Rupert Leigh of Jackpot Peanut Butter, as well as converters such as Amberley Labels, Baker Labels and Olympus Print Group. Each have made strategic investments to advance their capabilities before, during and post-pandemic. Further speakers are to be confirmed shortly.
Mark Wright, winner of BBC's The Apprentice and founder of Climb Online, will give the keynote address, providing his insights and experiences on how to rebuild your business for super success post Covid-19. With the pandemic having created significant challenges for business leaders across the UK, the dedicated keynote address from Wright will provide insight into his own business survival strategy, with detail on how he turned 2020-21 into his most successful year in business to date. Attendees will not only benefit from actionable advice, but clear guidance on what they can do to ensure their business thrives during 2022 and beyond.
Commenting ahead of this year's conference, chair David Pittman, also editor of Digital Labels & Packaging, said, 'Now more than ever, the digital print industry is looking for information and knowledge to lead it into a post-Covid world. Digital Print for Brand Success 2021 will deliver on that.
'From the always insightful and thought-provoking keynote, to real-world examples of those at the forefront of using and benefitting from digital for package printing applications, you'll not want to miss Digital Print for Brand Success 2021.'
He added, 'The health and safety of our speakers and attendees is paramount, so rest assured that the organising team and the venue are taking all the necessary steps to ensure the conference will be a safe and secure environment, allowing the industry to meaningfully reconnect and reconvene in a way that so many are eager for.'
Digital Print for Brand Success 2021 takes place at IET London: Savoy Place on 18 November, 2021. Visit www.digitalbrandconf.com for more information and to book your seat.