Mercian acquires part of Computype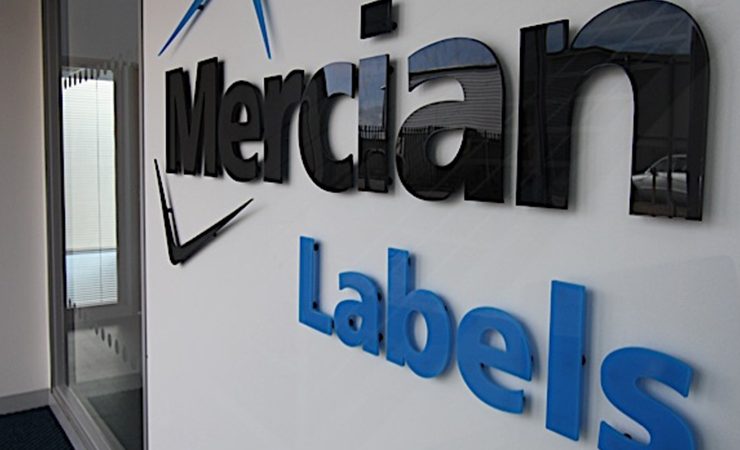 Mercian Labels embarked on a £1 million initiative during 2020 to improve and automate further its manufacturing capabilities
Mercian Labels has acquired a portion of Computype Europe's business, as the UK-based converter furthers its strategic growth ambitions.
This deal relates to areas of Computype's business that require critical specialist constructions of adhesives, inks and substrates.
Mercian Labels was established in 1969 and has established itself as a renowned self-adhesive label manufacturer in the UK. With a combination of flexo, screen, digital and inkjet technologies at its disposal, the company embarked on a £1 million initiative during 2020 to improve and automate further its manufacturing capabilities. In addition to short- and long-run self-adhesive label work, the company also specialises in high speed, long run variable data, and barcode production, and manufactures the globally recognised brands of LabelLock security labels, and Gammatex chemical sterilisation indicators.
Since 1975, Computype has provided problem-solving identification and tracking options to mission critical processes and applications. A family-owned company, Computype prides itself on an ability to offer unique solutions to tracking and labelling challenges that extend to promote process improvements. Focused primarily in laboratory and manufacturing operations, Computype's manufacturing centre of excellence is based in St Paul in the US state of Minnesota.
For Mercian Labels, the acquisition forms part of its strategic mission to grow through acquisitions, as company managing director Adrian Steele detailed.
'As one of the UK's leading manufacturers of self-adhesive labels, we are constantly looking of ways to expand in our areas of competence as well as geographically. The areas involved require critical specialist constructions of adhesives, inks and substrates, and over our 50 years of growth we have developed a high level of technical expertise in them. Computype has nurtured relationships in these areas over a number of years, and this deal represents a careful handover of valued customers to a trusted manufacturer as Computype looks to strategically focus in fewer core markets.
'We have recently invested in state-of-the-art equipment to expand our world-class capabilities in high volumes of variable data and are pioneering development in intelligent industrial automation. We have a lot to offer customers like these.'
As Mr Steele alluded to, Computype has restrategised to place a focus on its core product lines for the European market.
Sarah Richardson, Computype chief commercial officer, said, 'A recent strategic review of our business in Europe highlighted the need for us to refocus around our core markets, where we can really help our customers, innovate with new products and drive differentiation.
'For the remaining, non-core product lines, we were excited to find a great partner in Mercian Labels, which has the capability and focus to service these customers moving forward. It was vital that we achieved a seamless transition and with the right people. We believe Mercian Labels will achieve the best possible outcome for all concerned.'