CP Printing boosts inkjet capability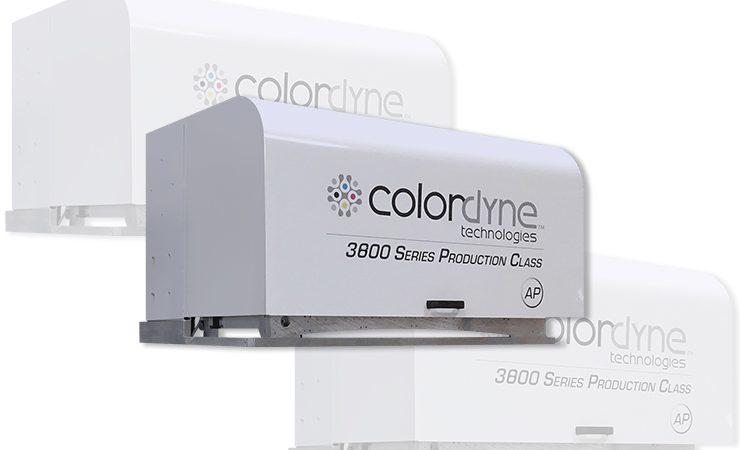 The water-based 3800 Series AP – Retrofit is the US company's second Colordyne retrofit
US-based label printing company CP Printing has installed a Colordyne Technologies 3800 Series AP – Retrofit, a second inkjet retrofit that will allow the company to better satisfy customer demand for increased flexibility, faster turnaround times and affordable short-run production.
Established in 2001, CP Printing serves a variety of markets including food and beverage, health and beauty, industrial, household goods, and others with narrow web label and offset production. It uses digital print technology to, 'help deliver the benefits its customers are looking for.' Retrofitting is seen as a cost-effective way to add inkjet production to the business.
Jeffery Wilkendorf, general manager and owner at CP Printing, explained, 'The flexibility provided by digital print is huge for our business. Currently, there are jobs we are printing flexographically that we are going to transition to the water-based pigment retrofit. We are doing this because we can get labels to customers faster. Working with Colordyne Technologies, we can consistently improve our lead times and keep them well below market standards. This is a great advantage that allows us to develop new channels and diversify our business.'
CP Printing acquired its first Colordyne system, a 3600 Series AQ – Retrofit, in 2014. This water-based dye inkjet technology helped the label converter satisfy increasing demands for affordable versioning and quick response times. In January 2021, CP Printing added the 3800 Series AP – Retrofit, powered by Memjet, to bring in additional digital capacity whilst also offering an expanded range of material and enhanced print durability.
'Affordability is a key benefit of the water-based pigment retrofit,' said Mr Wilkendorf. 'Printing low volume quantities and highly customised labels is simply more efficient and cost-effective with digital. Plus, inkjet production allows customers the flexibility to make changes at any time without increasing costs due to ordering new plates.'
In addition, label laws in many of the markets that CP Printing serves are continuously changing. This means that necessary label changes must be made rapidly and efficiently. With digital print, the label converter helps its customers reduce costs by eliminating the need for flexo plates and waste from pre-printed label inventories.
Taylor Buckthorpe, director of sales at Colordyne Technologies, said, 'We have worked closely with CP Printing for many years. The company values the unique benefits that digital print offers to its customers.
'We are focusing on reducing production costs to promote the growth of CP Printing's digital business. Our goal is to help the company quickly and affordably deliver the best possible label to its customers. We are excited about the expanding possibilities with CP Printing, including its evaluation of hybrid production.'
Mr Wilkendorf concluded, 'What Colordyne has been able to figure out by incorporating a retrofit with a flexo press is incredible. Having two times the throughput out of the same footprint and the same press operator is a great benefit for us; operationally, you can't beat that.'
Read more about hybrid printing in the January/February 2021 issue of Digital Labels & Packaging, as well as an update on inks and toners
Read more about inkjet digital printing in the March/April issue of Digital Labels & Packaging; register here to receive the magazine