Make UK issues apprenticeships rallying cry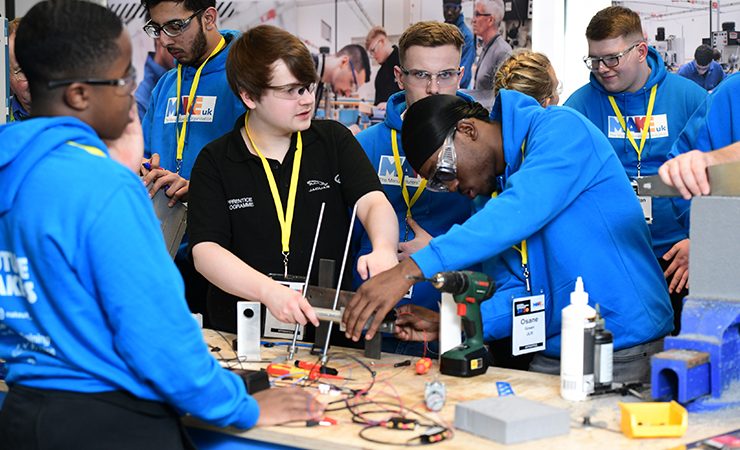 Make UK has stated, 'Give next generation of engineers the opportunities they deserve.'
Make UK is using this year's World Engineering Day (WED) as a chance to call upon employers to offer the next generation of engineers the opportunity to shape both their careers and the future of 'Engineering for A Healthy Planet'.
WED is a UNESCO backed initiative that offers an opportunity to highlight engineers and engineering's achievements in the modern world. The overall aim is to improve public understanding of how engineering and technology are central to modern life and for sustainable development.
The first WED took place last year, with the second scheduled to take place on 4 March, 2021, with 'Engineering for A Healthy Planet' the theme for this year.
Despite this initiative, Make UK noted that many engineering and manufacturing companies may be thinking about delaying or cancelling their apprenticeship programmes in light of the current and ongoing Covid-19 crisis.
For Stephen Mitchell, director of apprentices and technical training at Make UK's Technology Hub in Aston, Birmingham, said companies must look at the long-term picture.
'We understand that these are testing times, but employers still need to look to the future – and apprentices play a key role in this. Make UK has over 2000 young people in its talent pool looking for apprenticeship opportunities, including a considerable number of young women. We have world-class facilities here in Aston, and our streamlined recruitment process means employers can access applications and candidates with minimal fuss and delay.'
He continued, 'Even if employers are not in a position to take on apprentices immediately, we would encourage them to start the conversations now.'
Ozzle Jobs recently unveiled a new apprenticeships portal, launched to coincide with National Apprenticeship Week in the UK. The portal provides a one-stop shop for individuals and organisations interested in apprenticeships. Developed in partnership with BPIF, the Printing Charity, the Stationers' Company and Learn to Print, the portal aims to help the industry attract fresh talent whilst also making it easier for people to break into the sector.
Lara Stewart, recruitment manager at Ozzle Jobs, commented, 'Print is a really interesting industry to work in. Ozzle wants to raise awareness of that and tell people just starting out, 'Hey, we can help you break into it'.'
Ozzle Jobs is a recruitment portal for print, packaging and design jobs. It is owned by Whitmar Publications, the parent of Digital Labels & Packaging.