Olympus outlines production gains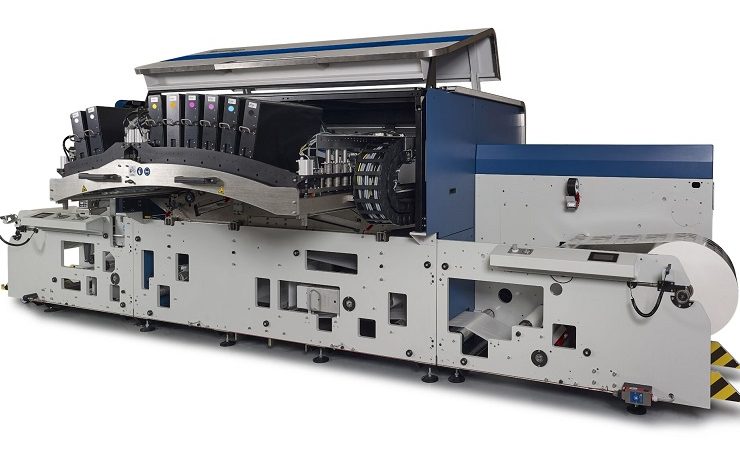 Olympus Print Group was the first to install Domino's new N730i digital label press
Olympus Print Group is benefitting from the production capabilities presented to the printer by its investment in hybrid digital/flexo printing technology.
The UK-based converter operates three Domino inkjet digital engines, including hybrid configurations and the world's first N730i, as well as flexo presses and finishing lines.
For Adrian Brown, managing director at Olympus Print Group, hybrid is particularly noteworthy as it dovetails 'perfectly' with the company's order book.
'For our work, and what we do, hybrid is a no-brainer,' he said. 'With 80% of our work being digital print, varnish and die-cut, it doesn't take much to give us maximum production efficiency. For me, the ideal set-up is an unwinder, flexo heads either side of the digital engine, then die-cutting and rewinding.
'If more complex finishing and embellishment is required, the job can be easily passed over to our ABG Digicon, which is a high spec line. But to put such embellishments inline with the hybrid press would reduce our efficiency, as that type of work will only ever realistically run at 40-50m/min. Also, the percentage of digital jobs that require high-end embellishments are perhaps only 20%.
'A standalone digital engine used to be the way to do it, but the evolution of hybrid technology has changed that. It's about having everything in the right place at the right time to maximise efficiency.'
Olympus Print Group is a member of the Digital Labels & Packaging Industry Group; find out more information on the group and its activities here, and inquire about joining here