Labelprint24 moves into flexible packaging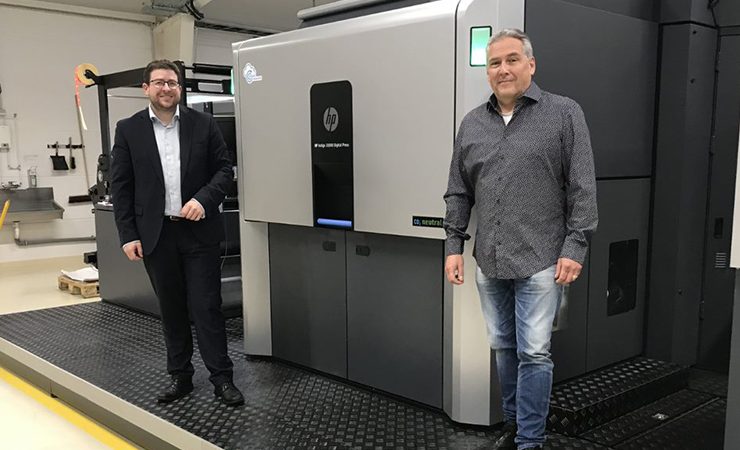 Labelprint24 managing director Stefan Harder (right) says it was 'an easy decision' to go with HP Indigo technology for the converter's move into flexible packaging
Germany's Labelprint24 has installed an HP Indigo 20000 digital press as it continues to expand its printed packaging activities.
Labelprint24's production was originally focused on label printing, but has been consistently expanding its activities in recent years. In addition to an extensive range of labels for a wide variety of applications, the company's packaging portfolio includes shipping cartons and folding boxes. As of the start of 2021, flexible packaging with pouches and laminate tubes has been added to Labelprint24's product portfolio.
Labelprint24 managing director Stefan Harder said, 'We have been using HP Indigo digital presses for the production of labels and folding boxes for many years. Our employees are very familiar with the technology and it has been working effectively, hence it was an easy decision for us to expand our machine park with another HP Indigo.'
In addition to being used to produce flexible packaging, the HP Indigo 20000 at Labelprint24 will be used to support the company's core pillar of labels, providing additional capacity and allowing for maximum flexibility during production.
Mr Harder continued, 'We print for all customers who need packaging, whether it be labels, folding boxes, foils or tubes. The print specifications thereby are very different, and it is important to achieve consistent colour quality, regardless of which press was used for the production. The HP Indigo technology combines all of this and enables us to achieve high-quality and flexible production, while at the same time maximizing cost-effectiveness.'