Transcend appoints digital director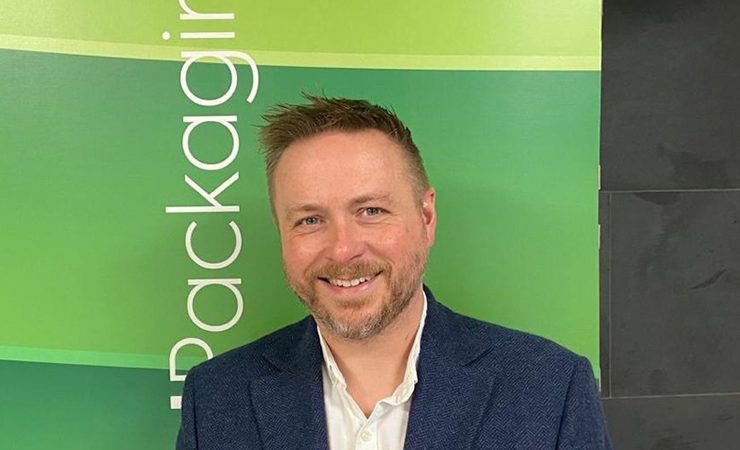 Matt Ward has joined Transcend Packaging at a time when the company's sizeable HP digital printer investment in 2018 has reached maturity
Transcend Packaging has hired Matt Ward as its new director of print and digital.
Mr Ward has joined Transcend Packaging following 20 successful years focusing on business leadership and client development. These roles encompassed many areas of marketing services, from creative design to retail POS production and packaging. Specifically, Mr Ward joins Transcend Packaging from ThinkCreativeStudio, where he was head of client development.
Transcend Packaging noted that during his career, Mr Ward has worked with many big names in the marketing services industry and led client operations for brands such as Bacardi-Martini, Hallmark Cards and Pet's at Home, helping to drive new customer relationships through print and digital strategies. He has also achieved further success in co-owning and developing the creative agency proposition at TenThirtyFive, providing creative services and innovative production for high profile brands including Cadbury, Trident, Flake and Wispa.
He joins Transcend at a time when the company's sizeable HP digital printer investment in 2018 has reached maturity. Transcend Packaging is now ready take this to the next level, delivering 'unique and innovative' sustainable packaging experiences that drive value for clients and their consumers.
Mr Ward said, 'I want to drive both Transcend Packaging and our clients to find reasons to say yes, to change the meaning of what is possible. Too often, businesses and sometimes entire industries can overlook the growing need to be more agile and responsive to the ever-increasing volatility of consumer demand. Over my career, I've been known as someone who delivers results based on physical possibility, un-hampered by historic constraints. To deliver genuinely impactful innovations and tangible results for clients, we must be empowered to say 'yes' and then deliver excellence.'
With the recruitment of Mr Ward, Transcend Packaging, which specialises in manufacturing sustainable packaging, identified how it is working to drive change in the packaging market through sustainable alternatives to single-use-packaging and digital print technology to address underserved markets.
'With Matt joining the Transcend team, his addition will provide an experience in client liaison and creative output that will guide the direction of the business in its efforts to further develop and augment its status as a market leader in the sustainable packaging category,' the company stated.