Polish printer doubles digital capacity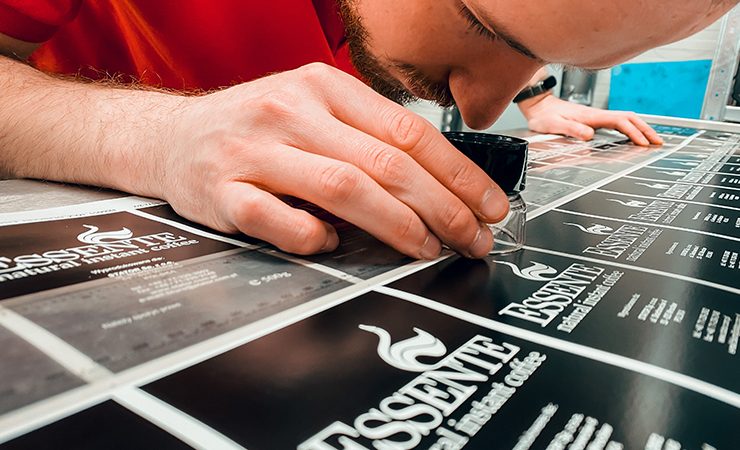 Two HP Indigo presses enable Eticod to produce original and highly-detailed labels
Polish label manufacturer Eticod has expanded its digital print capacity with investment in an HP Indigo 6900 digital press, allowing it to track and respond to fast-moving digital trends.
Operating for over 25 years, Eticod is a producer of self-adhesive labels, printed on foil, paper and structured materials, with a particular focus on peel-off labels and tickets. Eticod previously relied on flexo for medium and high-volume demand. With more and more customers frequently ordering smaller quantities of labels, the converter added digital printing in 2017 with an HP Indigo 6800.
Since then, the trend towards short runs and more frequent orders has continued, whilst digital print processes have progressed to make the technology more applicable to a wider variety of jobs  and high-quality production. This has led Eticod to add a second digital press, with an HP Indigo 6900.
Since investing in HP Indigo's technology, Eticod can now meet demand for personalisation and print thousands of labels for their customers, each of them different. A stand-out feature of the HP Indigo 6900 for Eticod is the ability to print on a wide range of different substrates. Eticod is now able to print on silver foil, structured paper, thermal paper and even wood. In fact, since using HP Indigo technology, Eticod has become one of the first printing presses in the world to print labels on wood. The company even received an HP Inkspiration award for labels printed on wood.
The HP Indigo digital presses have also allowed Eticod to expand its customer base, particularly those ordering smaller quantities of labels, which Eticod was not able to meet prior to using Indigo technology. The presses' high-quality have enabled Eticod to produce original and highly-detailed labels, which the company has used for its own marketing purposes and showcased at industry exhibitions and competitions.