StrongPoint advances finishing capability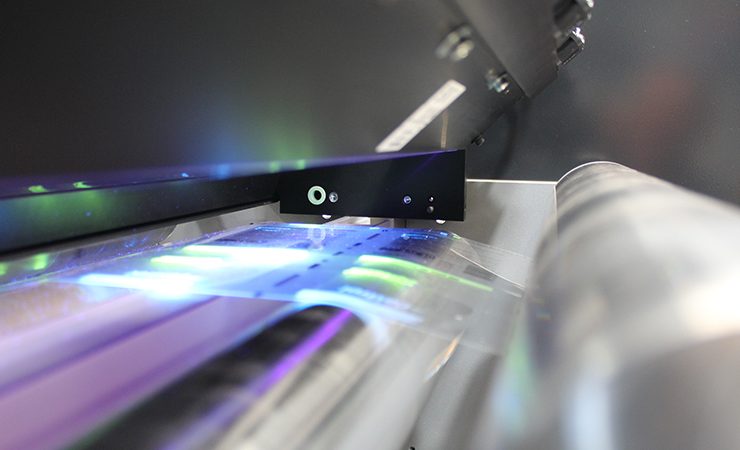 ABG's proprietary fleyeVision camera inspection system is part of the investment programme
A B Graphic (ABG) has supplied Norwegian retail technology specialist, StrongPoint, with a range of finishing options for its Malmö, Sweden production facility.
The investment will allow StrongPoint to increase production efficiencies and quality, improve lead times, and continue to provide its customers with the very latest innovations in self-adhesive label manufacture.
With its headquarters in Raelingen, Norway, StrongPoint has two business areas: retail and label. Reliant on a speed-to-market capability, StrongPoint Labels produces a wide range of labels to various vertical markets including food and beverage, health and beauty, chemical products and the manufacturing industry.
Having previously invested in a Digicon Series 3, the latest round of investments have included ABG's glueless turret rewinder, Vectra SGTR 430, which features autoslit and bowl feeder options; the Omega SRI 430 label finishing system; and ABG's proprietary fleyeVision camera inspection system, which will be retrofitted onto a third-party piece of equipment.
The investment package was handled by Convertec Graphic Technics, ABG's distributor in Scandinavia.
Joakim Marcusson, sales manager at Convertec, said, 'I am delighted to see more ABG machinery being installed in Scandinavia and I am very excited to see how it will enhance StrongPoint's production efficiency and creativity. I think this is an important step in the continued growth of the relationship between ABG and StrongPoint.'
Dave Casey, ABG business development manager, added, 'Having a distribution partner such as Convertec is critical to ABG. With the skills, knowledge and expertise they have of our machines, they are one of the best in the business in providing a truly world-class service to Scandinavia. We are proud to have them as a partner.'