ABG introduces remote assistance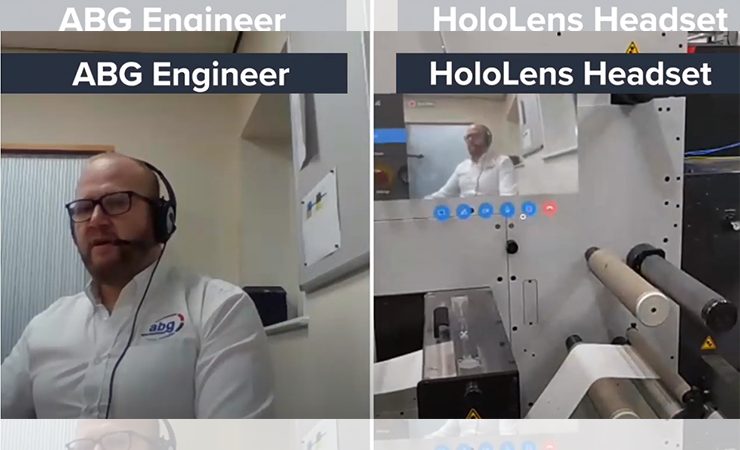 VERA – Video Engineer Remote Assistant – utilises mixed reality technology and permits direct engineer support through a HoloLens virtual reality headset
Print finishing specialist A B Graphic (ABG) has introduced a new remote assistance tool to allow it to maintain customer service and support.
VERA – Video Engineer Remote Assistant – utilises mixed reality technology and permits direct engineer support through a HoloLens virtual reality headset. This allows ABG's engineer to see machines and problems first-hand through the customer's eyes.
ABG noted the opportunity to be onsite with a customer whilst simultaneously in its own factory allows engineers the ability to run immediate diagnostics and fix any machine issues with a customer there and then.
By reducing travel, VERA also helps to future-proof ABG by introducing an option said to be 'cost-effective and carbon neutral', specifically saving time, money and unnecessary travel emissions.
ABG has now invested in additional VR headsets to support its delivery of mixed reality remote assistance to customers.