Linney installs Highcon Beam 2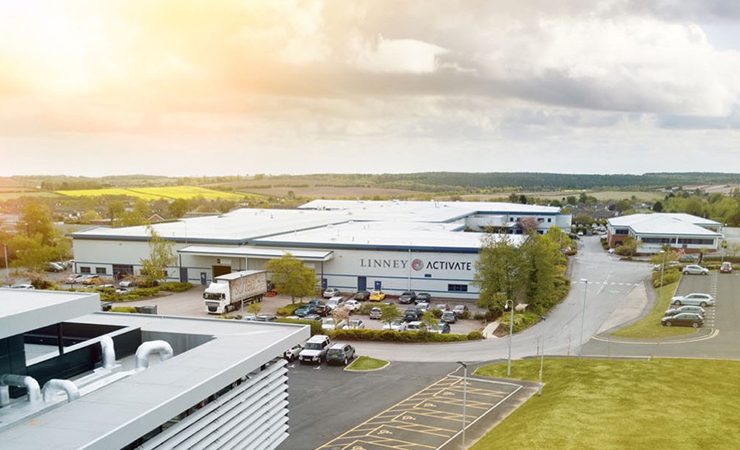 Linney in Mansfield, UK has installed the country's first Highcon Beam 2 digital cutting and creasing machine
UK-based Linney has installed the country's first Highcon Beam 2 digital cutting and creasing machine.
Linney is a privately owned, multichannel marketing communications company. Packaging is one part of its product mix, alongside print and displays production, digital signage, warehousing and fulfilment.
Introduced last year, Beam 2 has been developed as an option for folding carton converters and print service providers who are expanding their services in packaging and retail displays, affording greater agility and sustainability, and the replacement of conventional die-making and set-up processes with a digital technology designed to deliver improved responsiveness, design flexibility and the ability to perform a wide range of applications in-house.
Charles Linney, executive director at the print company, said, 'We are constantly on the lookout for ways to innovate and to identify production improvements that will improve speed to market for our clients, including some global brands in the beauty and health industry, giving them the edge over their competitors. Finding the best way to do things is a pivotal part of our culture.
'Our investment strategy is about insourcing more to give greater production and quality control and the Beam 2 is about three times more productive than a traditional analogue device. The time to create make-readies is now reduced to minutes rather than days.'
Jens Henrik Osmundsen, vice president of sales and general manager, EMEA at Highcon said, 'We have been very impressed by the speed with which Linney has adopted our technology. It is already running three shifts, producing numerous jobs for  top tier clients in health, beauty and cosmetics, including on-shelf tray displays and personalised packaging for the gift market. More than anything else, we have been delighted with the positive reactions we have received not only about the process and efficiency from Linney's management but also from the company's design staff and operators – the people who make the machine sing.'
Mr Linney continued, 'The Highcon team installed the machine, trained the operators, and guided our team over the course of days, ensuring consistent high-quality production and time savings. The machine performance and Highcon's consultative approach is highly professional and effective.
'Our whole team takes great pride in our new capabilities delivering high quality on-shelf display products, as well as gifting and packaging materials to top brands every day.'