Bobst takes control of Mouvent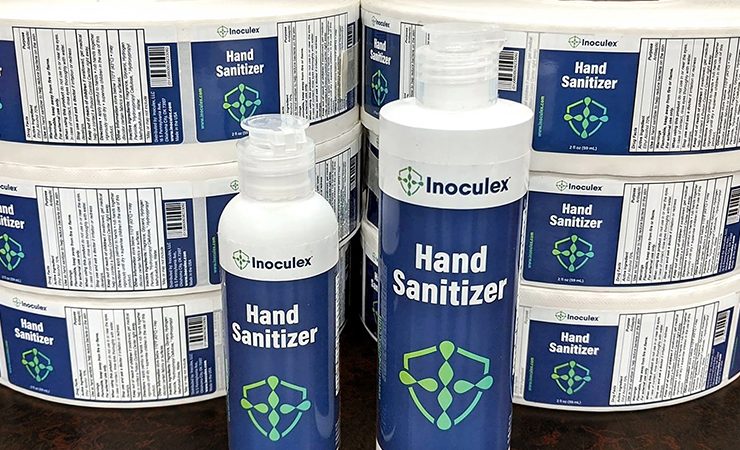 Labels printed by existing Mouvent customer Aptech; 20 presses have been sold in Europe and the US during 2020 despite Covid-19
Bobst has acquired the remaining shares in Mouvent, giving it full control of the inkjet digital printing specialist.
Mouvent was introduced in 2017 as a joint venture between Bobst and Radex. At that time, Bobst acquired a 50.1% stake in Radex. By acquiring the remaining 49.9% of the shares and taking full control of Mouvent, Bobst is reinforcing the development of its printing portfolio with greater impetus on digital. With this acquisition Bobst further noted that it is 'poised to accelerate its leadership in printing and converting'. New inkjet digital printing platforms and new water-based inks will soon be announced.
In a statement, Bobst commented, 'The intent was to explore and deliver the next innovations to transform packaging production. The work accomplished over the last three years has been very fruitful and positive.'
Mouvent's cluster technology has been deployed in the Mouvent LB-701 and LB-702 UV inkjet digital presses, and the Bobst Master DM5 inline printing and converting machine. Despite the impact of the coronavirus pandemic, more than 20 presses have been sold in Europe and the US during 2020. This has included to Aptech Graphics, which became the first US company to invest in a Mouvent LB701-UV earlier this year (pictured, top).
Bobst has also joined forces with SEI Laser to advance the development of laser cutting options for labels and packaging applications.
Read more about the Mouvent cluster and further developments in printheads in the November/December issue of Digital Labels & Packaging, available to read online here