AA Labels invests in finishing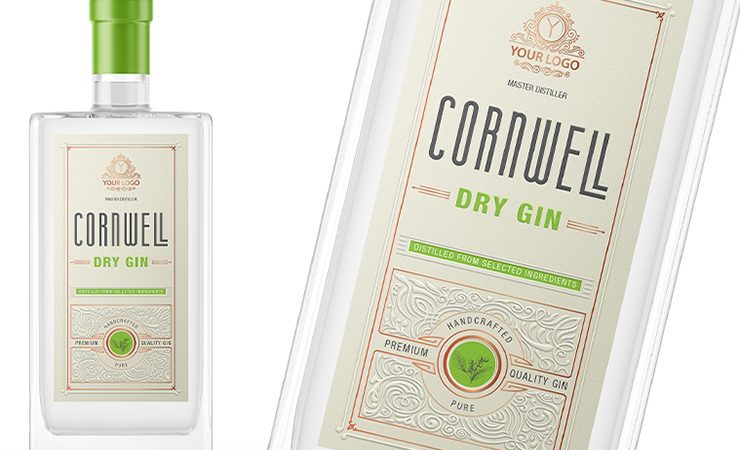 As well as targeting luxury packaging and high-end finishing, embossing and screen printing will enable AA Labels to help brands make their labelling more accessible for visually impaired consumers through Braille
AA Labels has invested £400,000 in new machinery to expand its services as it seeks to make luxury labelling more accessible to SMEs across a range of sectors.
The Peterborough, UK-based business has installed a GM 330FB, GM DC350 and GM PNT160S – two roll label converting machines and an automatic core cutting machine.
The addition of embossing, hot foil, screen printing and spot UV varnish finishing options will enable greater access to the embellished packaging market for businesses in the health and beauty, food and beverage, and fragrance industries that want to develop high-end products.
A study from luxury brand association Walpole has valued the British luxury sector's annual contribution to the economy at £48 billion; up 49% in the five-year period from 2013-2018. This is forecast to increase to £65 billion by 2024. Research from Neil Farmer Associates has identified an annual growth rate of 5% in the global luxury packaging market and estimates an annual worth of £15.7 billion by 2022.
As well as targeting luxury packaging and high-end finishing, embossing and screen printing will enable AA Labels to help brands make their labelling more accessible for visually impaired consumers through Braille.
Sohail Sethi, managing director and joint owner at AA Labels, commented, 'We have identified a growth in demand for label embellishments, but our main aim is to introduce new audiences to the creative possibilities of labelling.
'Brands need to convey the prestige of their products through the packaging and these techniques help us to add a luxurious and eye-catching finishing touch. We want to demystify the process so brands of all sizes, including those with limited budgets, can create high quality labels that appeal to the consumer.'
Focusing on the capability of the 330FB, GM CEO Uffe Nielsen said, 'The 330FB premium wine label line offers state-of-the-art performance and quality for hot foil and screen printing embellishments. This innovative unit will add refined details of gold, silver or even holograms to the labels. With the perfect register, 50 tons of pressure and high production speed in foiling, the 330FB will make AA Labels competitive in the high-end label market.'
AA Labels has acquired an additional 340sqm of production floor space to accommodate the new equipment. These additions take AA Labels' total investment in new printers to over £1 million in the last 12 months. The high-speed output offered by the machines will increase production capacity in-line with growing demand and its ability to respond quickly to customer requirements.
Mr Sethi said, 'Our business has been growing at 20% each year for the past five years and we have gained a huge number of new customers from market sectors requiring the kind of quality embellished labels that we will soon be producing. Therefore, we have confidence in the investment, which we expect to pay for itself within only a few years.'