French printer goes digital for wine labels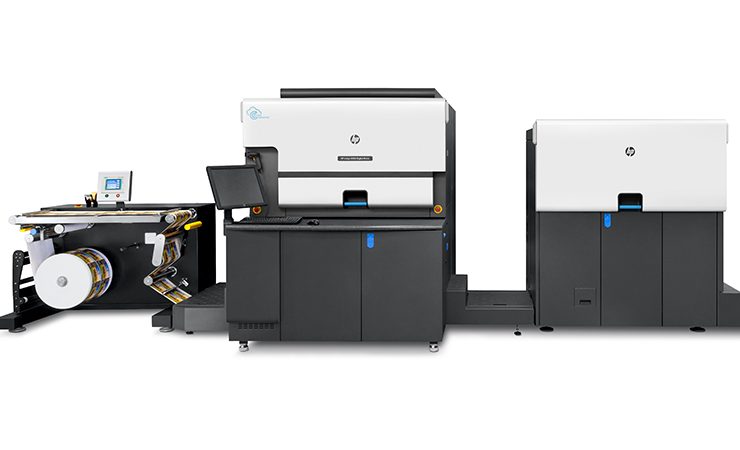 Jacquelin Frères has added an HP Indigo 6900 to remain competitive in the French wine market
Jacquelin Frères, the largest printer of wine labels in Burgundy, Framce, has recently completed the purchase and installation of an HP Indigo 6900 digital press at its Savigny-les-Beaune site.
This installation marks the milestone of the 300th HP Indigo press to be sold in France. This specific press will allow Jacquelin Frères to meet the growing demand for luxury wine labels.
Located in the heart of Burgundy since 1990, Jacquelin Frères prints both adhesive and traditional variations of wine labels. From gilding to screen printing, and embossing to curving, Jacquelin Frères needed a high-tech and versatile press capable of delivering the complex labels its winery customers require, without compromising on quality or speed.
Having first encountered the HP Indigo 6600 at Labelexpo Europe 2013, Max Jacquelin, general manager of the multi-site converter, was intrigued by the potential of the technology. Following numerous demonstrations, the company signed for an HP Indigo 6900 six years later at Labelexpo Europe 2019 after a demonstration of the press exceeded their expectations.
Mr Jacquelin commented, 'For us and our clients, the quality of the finished product is the most important aspect of the service we provide, which had a decisive impact on our choice of press. The competition amongst the wineries themselves has forced our clients to be inventive and artistic with their labels, and as a business we had to ensure we could consistently deliver on an enormous variety of finishes including embellishment, gilding, embossing and the like. The choice of tech is really important to our business model and so we are constantly investing in the latest and best equipment. The HP Indigo 6900 press was exactly the right choice in order to ensure we consistently deliver on excellent quality, every step of the way.'
Read the November/December issue of Digital Labels & Packaging for an update on the wines and spirits market; register here to receive the magazine, for free