UPM empowers young people to tackle climate change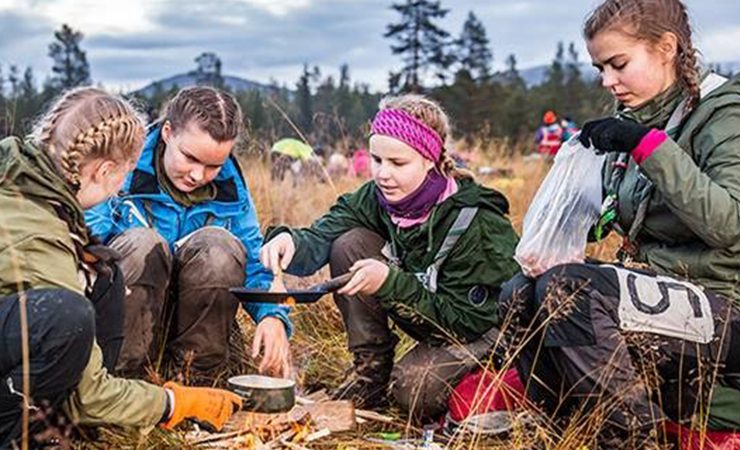 This new two-year partnership focuses on a long-term collaboration during which several joint projects will be realised
UPM, the Finnish forest industry company and parent of UPM Raflatac, and the Guides and Scouts of Finland have initiated a cooperation in order to increase the dialogue and understanding between young people, companies and policy makers especially on topics concerning climate change and responsibility.
As a company, UPM supports sustainable development and promotes the wellbeing of communities by participating in numerous community projects. This new two-year partnership focuses on a long-term collaboration during which several joint projects, for example events and social media campaigns, will be realised. The scouts will also be provided with material derived from renewable resources to utilise in scout camps and events. UPM has previously supported the Guides and Scouts of Finland, for example, in the Roihu Finnjamboree programme partnership and in the production of the MobiMetsä game. UPM has also made a donation to the Partion ystävät fund to help underprivileged children to take scouting up as a hobby.
Saara Tahvanainen, vice president, stakeholder relations at UPM Biorefining, commented, 'The concern about climate change is growing, especially amongst young people, which is why we want to contribute to the constructive discussions about solutions and alternatives. This long-term collaboration aims to organise joint events and to build a dialogue between young people, experts and policy makers in different ways.
'We believe that our collaboration has a good foundation, because sustainability, climate and forests are all significant factors in the strategy and values of both the Scout movement and UPM. This way we can also help promote scouting as a hobby, which motivates Finnish children and young people to be active and helps them build a relationship with the nature.'
Kaisa Leikola, executive manager at the Guides and Scouts of Finland, said, 'We are really pleased to have UPM as our main partner in our growing family of partnerships. As scouts, we want to engage into a collaboration that makes a difference and be active contributors to society in matters important to us. With this new partnership and as the largest youth organisation in Finland, we can increase dialogue and understanding regarding the climate concerns of young people, which is an important topic.'