All in Print China 2020 welcomes 70,000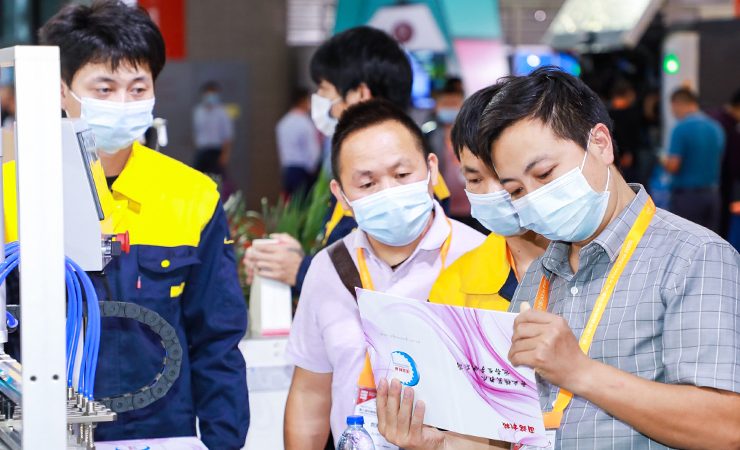 The numbers were down, as expected, but feedback to All in Print China 2020 has been positive
All in Print China 2020 has closed its doors after a five-day exhibition in Shanghai that attracted nearly 70,000 attendees to Shanghai New International Expo Centre (SNIEC).
The eighth edition of the event ran 12-16 October, and played host to 687 international suppliers from 10 countries, including China, Japan, the US, Germany, Switzerland, Denmark, the UK, Italy, Spain and Austria, who gathered in Shanghai to showcase their latest technologies and products. A final total of 69,668 domestics and overseas attendees were recorded. All in Print China 2018 hosted 1030 exhibitors, including 304 internationals, from 17 countries/regions. 100,933 trade visitors were recorded at the previous edition.
Commenting on their experiences at All in Print China 2020, Huang Chaoying, product manager, inkjet department, Epson China, said, 'We are very satisfied with both quantity and quality of the visitors at All in Print China 2020. We are very confident of the result of the show'; whilst Li Peng, industrial digital print, China and Hong Kong, general manager, HP, said, 'The onsite situation of All in Print China 2020 was totally different from what we imaged before. We are satisfied with the quantity and quality of visitors, and the number of orders.'
Jin Shanlun, deputy managing director, Fuji Xerox (China), said, 'The result of the show this time exceeds our expectation. Every booth was full, including Fuji Xerox. The visitors asked many professional questions about our machines.'
Fuji Xerox (China) has participated in every edition of All in Print to date, although for Kyocera, 2020 was its first time participating. 'We are very satisfied with the number of visitors,' noted Zhuang Danqing, marketing manager, Kyocera Document Solutions (China). 'We held a conference on site and there were many audiences attending.'
Wang Haoyuan, PM graphic manager, Kurz, added, 'Although the show was held during the pandemic period, many trade visitors came to the show. The result of the show is very good.'
All in Print China 2020 was complemented by an online platform – All in Print Cloud –, designed to allow international buyers who could not visit All in Print China to 'attend' virtually. All in Print Cloud will remain open until 10 November as a value-added service to exhibitors and visitors.
Marius Berlemann, general manager of Messe Düsseldorf (Shanghai), commented, 'Holding an exhibition in this special times is a challenge for every trade fair organiser, but we took all possible epidemic prevention measures and acted in accordance with the joint control requirements of the State Council and Shanghai exhibition industry guide of Covid-19 control and prevention. We are very delighted to have been able to offer a convenient, safe and successful platform to the printing industry.'
The next and ninth All in Print China will be held at SNIEC on 11-15 October, 2022.