Virtual print expo to open in June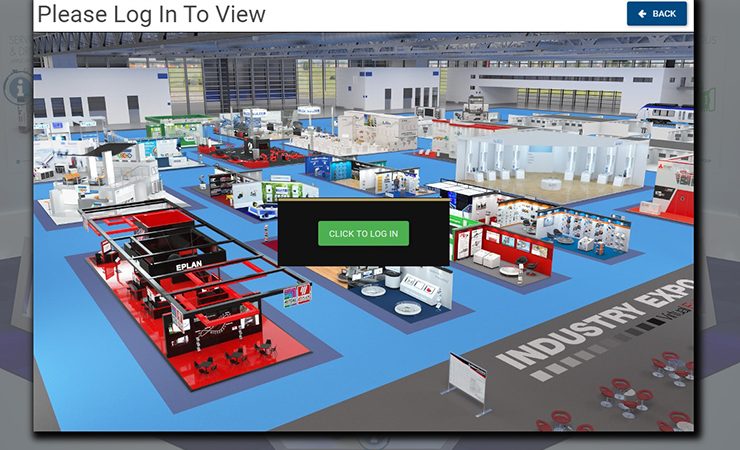 Printing-expo.online is claimed as the world's first virtual exhibition and conference for the printing industry
Resolve Business Management (RBM) has launched what is claiming as, 'the world's first virtual exhibition and conference for the printing industry', which will come online in June.
Printing Expo is claimed to work in the same way as a live exhibition, with 'attendees' able to 'walk' the aisles of the 10,000sqm virtual venue, visit virtual representations of individual suppliers' stands, and request information on specific products and services, new and old. HD videos, 3D products and literature downloads are claimed to facilitate real-time sales enquiries.
However, rather than travel to an exhibition centre such as Düsseldorf Messe, the home of drupa and interpack, or Brussels Expo in Belgium, where Labelexpo Europe exhibitions take place, visitors register online and enter the show via www.printing-expo.online. 
Further, Printing Expo is open 24/7, 365 days a year, meaning visitors can access exhibitors and their products from anywhere in the world, at any time. Search functionality and an interactive floor plan have been designed to make the show easy to navigate.
For those exhibiting at Printing Expo, the 10,000sqm venue and all the stands will be rendered out to real physical dimensions (see example below). Exhibitors will be able to regularly change the products on their stands with a range of interactive content that visitors can explore and download.
A monthly conference programme complements the exhibition, where exhibitors can run seminars and demonstrations to a global market. It will also be working with various print associations around the world to produce country driven content.  
Printing Expo event director Wayne Beckett commented, 'We believe this is clearly the right time to launch a virtual print show, not just because of the present restrictions in attending physical trade shows which will be in place for some time, but also because of the sustainability advantages and easier accessibility for visitors.
'We know that a lot of companies are geared up for new product launches later this year and with no current trade shows, this will have a massive impact on their businesses. Printing Expo is designed to give suppliers a regular stream of enquiries throughout the year and their stand URLs can also be used for advertising and marketing opportunities outside of the exhibition.'
Printing Expo is to open in June 2020, and will be co-located with IndustryExpo, which has received over 40,000 visitors since it opened in January.
Once the show goes live, Printing Expo will invest heavily in promoting the show around the world to end users.  Exhibitor VIP passes will be issued in the same way as traditional shows in order to drive visitor footfall.
Both are powered by V-Ex Virtual Exhibitions, which has been producing virtual exhibitions and interactive online environments more than a decade. Its virtual exhibition platform was originally developed to support businesses looking to extend the working life of their live exhibition stands. The early exhibition stands served as marketing tools prior to shows while also generating validated sales leads long after a physical show had closed its doors. Printing Expo will be located in Hall 2 hosted on the V-Ex Virtual Exhibitions platform.
RBM is a print industry advisory and consultancy business. Its service include marketing and communications activities, social media management, and organising events and conferences.
Visitor registration is now open here for Printing Expo.
A number of printing and/or packaging exhibitions have been postponed and rescheduled in light of the coronavirus (COVID-19) pandemic, such as drupa which has been rescheduled for April 2021; read more here