Dscoop steps up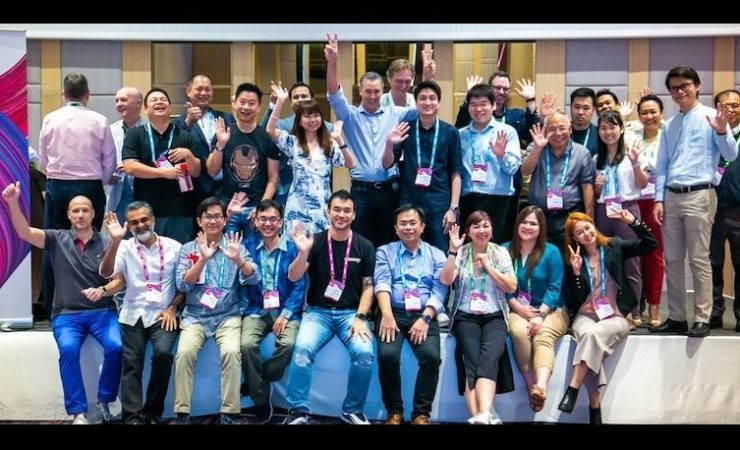 Dscoop is a community platform for HP graphic arts PSPs, with chapters around the world, such as pictured here in Southeast Asia
Dscoop is putting in place a number of actions intended to leverage the power of the HP graphic arts user community in the midst of the current coronavirus (COVID-19) pandemic.
This will centre on a 'virtual experience' to connect and educate. The connection element will be achieved through a 24/7 network centre, offering round-the-clock support and advice through multiple channels. If a PSP needs support, such as printing jobs, technical issues , or has questions, they can contact Dscoop using a multitude of channels. The Dscoop team and community managers will provide initial responses ASAP, and quickly look for further answers from multiple resources for a fast turnaround. Members are encouraged to use the Dscoop Hotline to get questions answered, needs met, and connections made.
Dscoop Huddles allow local Dscoop chapters to gather virtually, in small groups, to talk in their own languages. This will allow local Dscoop chapters to meet virtually, to discuss their situations, ask questions, address challenges, and share tactics that are working/not working.
The education portion will be centered on an in-depth suite of virtual education sessions, delivered via webinars, video conferences, online content, and more. The goal is to provide members access to leading experts in business, crisis management and industry trends, and to partners for the latest training and technology. This is with the aim of supporting the day-to-day needs of PSPs and meeting challenges they are facing, and provide information they need now and near-term to survive and thrive.
Dscoop Online Live kicks off today (19 March), with Jay Mandarino, who was scheduled to speak at Edge Orlando. With 40 years in the industry, $40 million in revenue and a growing business even in difficult times, Mr Mandarino has faced challenges and weathered many storms. He will speak on 'Weathering the Storm: How to Help Your Business Survive These Challenging Times'.
Register here for the webinar, which takes place at 11AM EST.
Dscoop's management board is working closely with the network to assist with all sorts of challenges and opportunities. 
The Dscoop website at www.dscoop.com is also to be repurposed and repackaged to present relevant and robust content to answer the needs of all PSPs, for easy search and retrieval. This includes long-term learning and development, and additional content.
Dscoop CEO Keith Wilmot said, 'All of these plans – virtual education, the hotline, forums, 'open houses', and more – are designed to help PSPs and partners connect and share insights about how to navigate these coming weeks together, as one community.
'We firmly believe that in the midst of crisis, great companies can find unique and potentially new value proposition for their business, their customers.'