GrafiPrint installs GM DC330Mini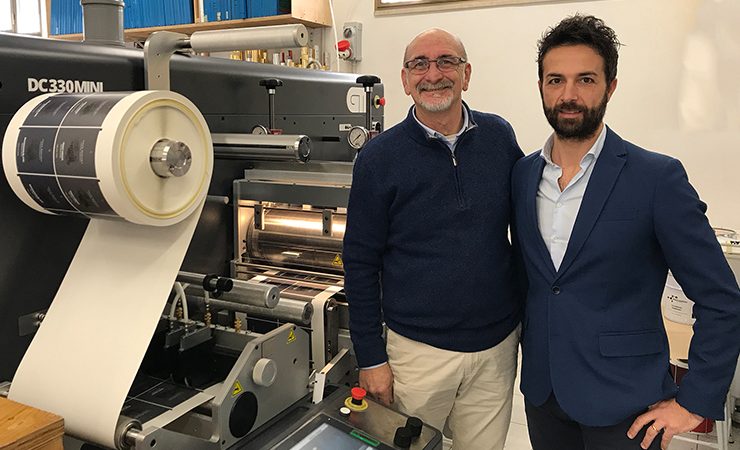 Fabio Piacentino (left), GrafiPrint Etichettificio founder and Luca Marvini (right), GM's branch manager in Italy, with the newly installed DC330Mini
Sicily's GrafiPrint Etichettificio has installed a DC330Mini label finishing system from Grafisk Maskinfabrik (GM).
GrafiPrint was founded in 2006 by Fabio Piacentino, who sought to create a digital printing centre with an adjacent graphics studio. The goal was to become, 'a reference partner for Sicilian entrepreneurship', providing products and services of refined quality.
Today, the company's basic activity is printing and finishing of labels on rolls, with a particular focus on wine labels.
Its processes include digital, flexo and screen printing, and hot stamping. The Grafiprint Etichettificio equipment portfolio is constantly evolving, which has seen it purchase the GM DC330Mini.
Mr Piacentino commented, 'The purchase of GM DC330Mini resulted both from the need to increase the scratch resistance on labels thanks to the option of UV flexo varnishing, as well as to increase production efficiency due to fast rotary punching.'