Screen is true blue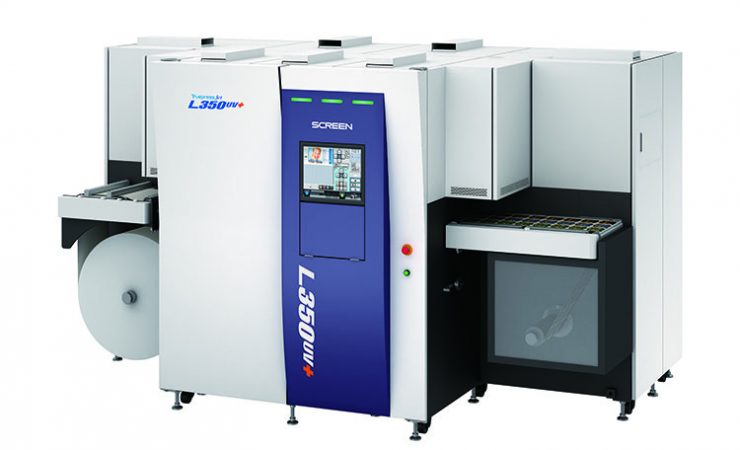 The Screen Truepress Jet L350UV+ has greatly enhanced Alliance Graphics and Printing's digital label printing capacity
Screen Graphic Solutions has developed a blue ink intended for use with its Truepress Jet L350UV+ digital label printing system.
Set to be released worldwide in June, the ink has been developed in response to the growing awareness of corporate and product brand image and the resulting demand for higher quality product labelling and packaging.
The Truepress Jet L350UV+ is a UV inkjet label press that offers print speeds of up to 60m/min and wide media compatibility. Its ability to handle blue ink in addition to conventional CMYK and white inks allows it to faithfully reproduce blue colours in corporate designs that were previously difficult using process colours alone.
The company will be showing both the ink and the system at the inaugural LabelFest open house event at its Amstelveen showroom, in the Netherlands, from 15–16 May. Partners joining Screen at the event include Cerm, Hybrid Software, Avery Dennison, Rotocon Europe, SEI Laser, CGS and Kurz.
'Visitors to LabelFest will be able to see a fully integrated digital label production system in operation,' explained Carlo Sammarco, sales director packaging solutions EMEA. 'They will have the opportunity to discuss their requirements with members of the Screen team and with our partner vendors.'