Generation change at Bristol Labels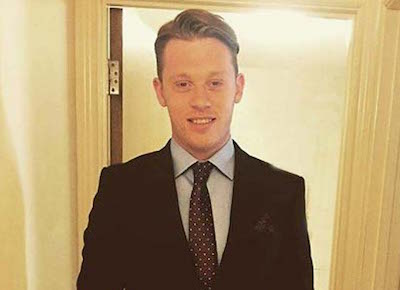 Ben Stokes
A management buyout, which sees former sales and marketing director Ben Stokes move into the managing director position, has been completed at Bristol Labels. He will be supported by Marie Peachey, who is stepping in as finance director, while current managing director Paul Stokes is retiring.
Established in 2004, Bristol Labels serves a variety of markets with digital labels produced on its Epson SurePress L-4033AW press and finished on a GM DC330 converting system, as well as flexo printed labels from its Nilpeter press. Ben Stokes was originally brought in to oversee the day-to-day running of the company after his father and company founder, Paul Stokes, moved to Spain. When Mr Stokes Senior decided to retire, the shareholders appointed Ben Stokes as the new managing director. Marie Peachey has been with the company since its inception.
'Our aim to be the number one label supplier across the southwest while still building strong relationships across the UK. Our plans also include investing in a new high-speed digital press next year and to continue to support the Taste of the West initiative in everything we do,' said Ben Stokes. 'This November has been a record-breaking month and I'm looking forward to continuing the company's growth.'
Bristol Labels is currently also undergoing a major rebranding exercise and will be launching its new website in January.