HP expands product identification printing with new printhead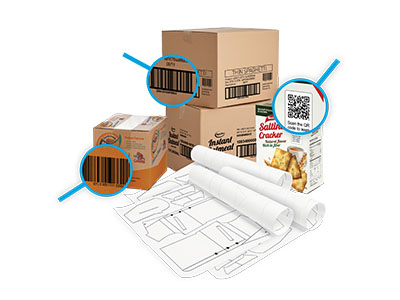 Examples of applications
Introduced at Sino-Pack in China, HP has developed a new 22mm wide-swath printhead for high-speed, high-resolution marking needs, including 1D and 2D bar codes, which enables brands to benefit from large-size codes and characters for advanced product identification, anti-counterfeiting, and track and trace. 
Manufactured by HP Specialty Printing Systems (SPS) using the company's thermal inkjet technology, the new printhead can be integrated into OEM printing systems and configured to specific applications. It supports a range of stitch-free product coding and marking applications for secondary packaging, including pharmaceutical labels and cartons, secondary box label replacement, as well as variable data printing.
'Product identification is used increasingly in manufacturing and supply chains to help brand owners protect products. Smart barcodes and more data-rich codes require high print quality,' said Annette Friskopp, general manager, HP SPS. She said, 'This new, wider printhead offers better image resolution at higher speeds.'
Due to be commercially available in the second half of 2018, the HP 22mm printhead is supplied by a 775ml ink cartridge, which can be connected to four printheads to meet production needs. It features horizontal and vertical firing position and printing speeds up to 150m/min at 1200 x600dpi.
HP also announced that its HP2580 ink for food and pharma packaging has received the European Printing Ink Association's Good Manufacturing Practices (GMP) for Printing Inks for Food Contact Materials (2017).