OPINION: Hello, 2023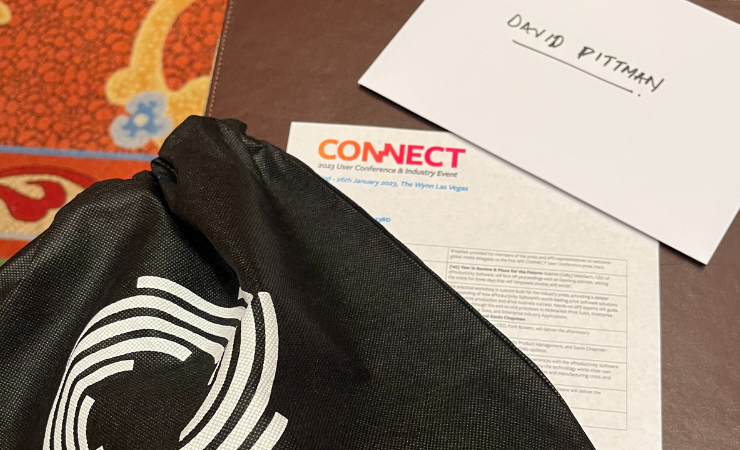 ePS Connect 2023 was one of editor David Pittman's first trips of what is set to be a busy 2023
Editor David Pittman looks forward to another busy year ahead.
How has 2023 started for you? For me and #TeamDLP, this year has started at a frenetic pace and shows no sign of letting up.
By the time you read this, we'll have put together the first issue of the new year (obviously) and I'll have been to and returned from Las Vegas for the first Connect event under the auspices of eProductivity Software (ePS).
Rachael and I will then be readying ourselves for Packaging Innovations at the NEC in the UK before immediately hopping back across the pond to 'connect' (do you see what I did there?) with colleagues and industry friends in New Jersey. Then comes ICE Europe in Munich during March for us both, all interspersed with site visits for me to printers working on some very interesting and properly game-changing projects involving digital. There'll be other dates in the diary too, but in a nutshell that's Q1 wrapped up.
Q2 then brings the next two issues of Digital Labels & Packaging – the first of which will be published alongside a very special supplement – the deadline for entries to the Digital Labels & Packaging Awards 2023 (21 April), judging of the entries and then the ceremony itself (29 June), all of which sandwich the Digital Print for Brand Success 2023 conference (17 May).
H2 2023 promises to be just as busy, headlined by the returning Labelexpo Europe, which I'm sure many of you are also gearing up for and anticipating after a four-year hiatus. It's going to be a busy one so get those walking shoes broken in.
Rather than bemoaning a hectic schedule (First World problems?), this all has me rather excited. After two years wiped out by Covid-19 and what felt like a stop-start return to normality in 2022, 2023 very much feels like the meme I referenced in my November/December editorial comment (2023 = 2020 free) is going to become a reality. This year won't be without it challenges of course but I feel confident to state that there is enough positivity to give the resilient and resourceful labels and packaging industry genuine reason to be excited for the year ahead. I can't wait to share it with you all and see where the next 12 months lead before we begin in earnest on the road to drupa 2024 (gulp).
To whet your appetite for what's to come, issue 1, 2023 of Digital Labels & Packaging sets the scene for the year ahead and delivers insights that will  help your business reach its full potential.
This 'Editor's perspective' column was first published in issue 1, 2023 (Jan/Feb) of Digital Labels & Packaging, which you can read online here