Packaging Innovations returns to London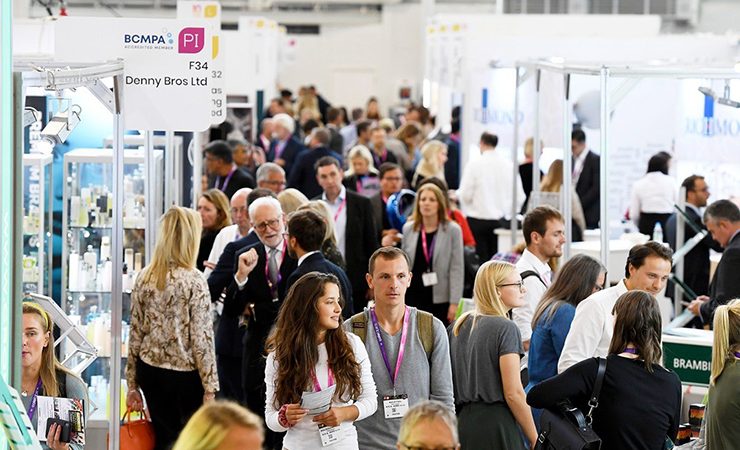 The 2021 and now final edition of Packaging Innovations & Luxury Packaging London takes place on 1-2 December, 2021 at Olympia in London
The hottest developments in packaging and digital printing will take centre stage when Packaging Innovations and Luxury Packaging London returns to Olympia on 1-2 December, 2021.
Over 180 suppliers will join the event, allowing visitors to experience the latest printing capabilities and technologies. The show will also provide the perfect opportunity for professionals to learn from industry leaders, and network with like-minded professionals.
New concepts
A variety of new products will be on show with visitors able to experience first-hand the most cutting-edge developments in the packaging and labelling industry.
Delga Press will display the latest developments in digital laser cutting, with its bespoke technology from Highcon allowing for detailed and precise cutting, as well as the ability to etch onto board substrates. The application potential spans a wide range of products, including high-end perfume packaging, IPA boxes, skincare cream, and tea bag packaging design.
Kurz will present its new software, Dreamcomposer. The latest development takes 3D printing to a new level of intricacy, with users able to choose from a multitude of styles, appearances, and designs within a 4k interface. Premium results can be created with little experience requiring only a single application to create stunning photo-realistic products.
GMG Color will showcase ColorBook, with colour samples and live demonstrations at the show. GMG ColorBook is a Pantone licensed colour guide, and identified as 'invaluable' to brands and agencies who require an accurate depiction of exactly how a brand colour will print.
It works by providing a reading of exact ink combinations to provide accurate feedback and options, should a colour be out of gamut. The company will also demonstrate its ColorPlugin for Photoshop, enabling precise conversions between a range of colour spaces with a colour-accurate preview.
Show features
Alongside the hundreds of exhibitors on the show floor, Packaging Innovations and Luxury Packaging London will host a specially curated seminar programme. The line-up will include WWF sustainable materials specialist Paula Chin, who will cover the importance of brands improving their sustainability by reducing their carbon footprint. Will Connolly, head of packaging innovation and sustainability at The Body Shop, will speak in a similar vein, exploring how brands can harness new and exciting trends, without harming the environment.
Elsewhere, the '£10bn Debate' will seek to explore how brands and suppliers can meet the cost and challenges of major new UK regulations, including the Deposit Return Scheme, and Extended Producer Responsibility.
The show will also host a Packaging Consultancy Clinic, designed to give brand owners and designers constructive feedback on their packaging concepts.
Renan Joel, divisional director at Easyfairs, says, 'I can't wait for this year's show to get underway, after the difficult period without in-person events for 18 months.
'Visitors can look forward to the launch of many new products, a packed seminar programme, and exciting show features, to arm them with the inspiration they need to transform their packaging.'
Packaging Innovations and Luxury Packaging London takes place 1-2 December, 2021 at Olympia. Visit www.packaging-london.com for further information.
As of September 2022, Packaging Innovations and Luxury Packaging London is to be replaced by London Packaging week, as detailed here