My Digital Journey: ePac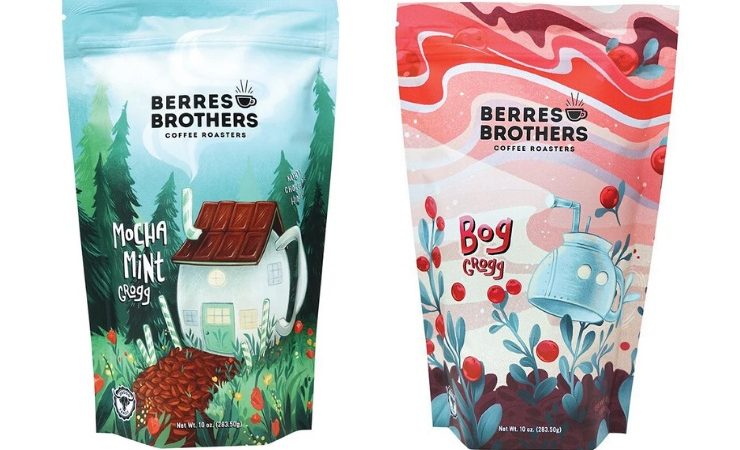 ePac commenced operations in 2016 from its first manufacturing facility in Madison, Wisconsin
Carl Joachim is one of the co-founders of digital flexible packaging disruptor ePac Flexible Packaging, which was founded in 2016 in the US but now has a global footprint taking in North America, Europe and Asia. Mr Joachim's career in digital dates back to the 1980s, and here he details those early experiences and how they have given him a 'front row seat' to the adoption of production-class digital printing.
What is your history with digital printing?
My career actually began in the insurance industry, working for Allstate in operations. I then joined Crum and Forster Insurance, which, at the time, was owned by Xerox. Xerox had just launched the 9700, the first ever production digital (laser) printer, and we were one of the first companies to install it, printing variable driven applications such as bills and insurance policies. Shortly after our implementation of the 9700, I was asked to join Xerox and for the next 10 years I focused exclusively on marketing emerging production-class digital printing technology, globally.
What became evident early on was that Europe's adoption of digital printing outpaced that of North America. The number of countries, local small businesses, tendency to buy local, and languages created a perfect market for the digital printing value proposition.
I left Xerox to join Océ now Canon Production Printing as vice president of marketing for North America, again focused on production digital printing. In 2006, I had the chance to join Ricoh to create a business unit dedicated to production digital printing. Ricoh was about 15 years late to the digital printing game, so there was a lot of ground to make up. In six years, we grew that into a $1 billion business.
How and why did you come to start ePac Flexible Packaging?
ePac was formed as a result of three partners, Jack Knott, Virag Patel and myself, all with different experiences, coming together in 2013 and landing on the same vision – to build a disruptive flexible packaging company based on digital printing.
In the meantime, Kevin Kelly, CEO of Emerald Packaging, had begun a beta test of the first HP Indigo 20000 in North America. I met Kevin at an HP event and from there Jack, Virag and myself began working with him to build a business model based on digital printing. We looked at alternative approaches, but ultimately decided the company needed to stand on its own as a Greenfield, and Emerald became an investor, swapping its digital press for equity in ePac.
In April 2016 we opened our first pant in Madison, Wisconsin. From there, we began to execute on our growth strategy with Boulder, Colorado being the next location. By that time, Indevco, a large multinational group that produces film and packaging, had become an important partner in the US. It was interested in working with us to expand into Europe, so we created ePac Holdings Europe in 2019.
How has the company's rapid, and international growth been managed?
It requires a lot of coordination with our suppliers and managing sales growth versus capacity.
We engage with communities and open sales territories in our target geographies in advance of the anticipated plant opening date. Other ePac regions fulfil their orders as we build our local customer base, so when the plant becomes operational we already have a pipeline and an idea of how quickly plant sales will accelerate, so our ability to get a running start and forecast sales growth is a critical part of managing our growth.
Our partner relationships are equally critical. The timing of equipment delivery and operator training is planned well in advance, so that from an operational standpoint our capacity supports our sales volume from day one of a plant opening for business. We also look at our overall capacity in all plants, should a region ramp up sales faster than expected.
How and why did you settle on the technology that the business is built on?
We believed that the HP Indigo 20000 was a transformative technology capable of introducing a highly disruptive business model into the flexible packaging industry. The advantages it brings are actually the same benefits digital printing has brought to other markets for almost three decades – fast time-to-market, ideal for short and medium run length jobs, multi-SKU jobs, variable data printing, no plates and minimal waste, customisation down to the unit level, order to demand, reduce inventory, reduce obsolescence, all with high definition graphics, so this selection was not rocket science. We continue to evaluate new entrants into the digital print for flexible packaging space, and so far no other technology provider has come close.
Our downstream assets for finishing support our service delivery model, and we work closely with our suppliers, sometimes developing assets that are designed specifically for ePac. We work primarily with Nordmeccanica, Karlville and Totani, and Esko for prepress.
Our systems are largely proprietary, using modern technologies that we customise specific to our requirements.
What lessons have you learnt?
When ePac was formed we were a first-of-a-kind Greenfield site using new digital printing technology to disrupt a market that had evolved over decades to cater to large CPGs. With our focus on community based SMBs, we had a lot to learn and the book on how to do it hadn't been written yet.
For years, changes within the flexible packaging industry were cost driven and drove longer run lengths, and essentially squeezed smaller companies out of being able to get quality packaging to compete with larger brands. In food manufacturing, the SMB space is growing at above 10% a year, far eclipsing growth of the overall market that is dominated by large CPGs.
Our biggest teacher was, and still is, our customer base. What we are reminded of every day is that our customers largely consist of entrepreneurs, many of whom have invested their life savings in a company that is their passion, and they don't have a safety net if something goes wrong. It's not an exaggeration to say that we become part of our customers' families, and are there every step along their growth journey. This is our culture.
How do you see the future of digital flexible package printing developing?
Print speeds will be faster, enhanced workflow management tools will become available, and new uses for variable data and graphics printing, only capable with digital printing, will grow.
Brands of all sizes will be able to rapidly launch new products, run more promotions, faster, and adapt to only ordering what they need, when they need it; and they will improve their ability to use the package as an onramp for interactive consumer engagement and deploy solutions for brand/product authentication, enhanced shelf appearance, and use track and trace technology. Perhaps most importantly it will provide brands the ability to customise packaging right down to the unit level through packaging that is personal and speaks to consumers as individuals.
Demand for more sustainable flexible packaging options, such as recyclable, PCR and bio-based films will accelerate from interest and occasional use, to become the norm. Europe will lead the charge as the US seriously lags behind.
The technology used by municipal recycling and reuse centres will improve, and the use of sustainable films such as recyclable, compostable, and PCR-based will become more prevalent. Meanwhile, local recycling, reuse and compost centres will adopt new equipment to reduce the 91% of plastics that today end up in landfills, and seek out reuse/upuse options that create a closed-loop economy for plastics.
I firmly believe that the growth of digital printing for flexible packaging will follow the same path it has for other markets.
Printing done by data centres, in-plant print centres, and commercial printers grew by double digits for more than two decades. The only thing that has recently slowed this growth down is the transference of print to digital mediums. In the case of flexible packaging, not only will digital grow at a steady pace for some time to come, but it does not have the head wind of converting paper to digital that has affected other print applications.