Fraser appoints new CEO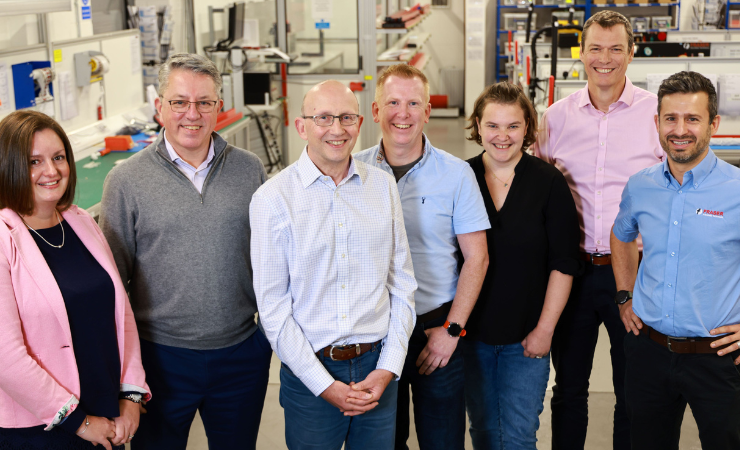 Pictured (from left): Donna Frost, James Cater, John Bagby, Rich Hallett, Laura Roppert, Charlie Willday and Kevin Brown
Global industrial static control specialist Fraser Anti-Static Techniques has named James Cater as its new CEO.
James Cater has joined Fraser Anti-Static as CEO, bringing more than 30 years of experience in the technology sector and global multi-nationals to the role.
He said, 'My aim is to build on founder Bob Fraser's pioneering legacy of innovation and technical expertise while nurturing the strong family ethos that is so important to the team and our customers. We have a number of exciting announcements through 2024 and beyond as we continue to invest in and grow the business.'
Following Mr Cater's appointment, Fraser Anti-Static has also promoted six senior team members. This sees: John Bagby become director of innovation and engineering; Kevin Brown appointed head of UK sales; Laura Roppert begin a new role as customer success manager; Rich Hallett steps up to head of engineering; and Donna Frost named customer operations manager. In addition, Charlie Willday has joined the business as head of operations.
Mr Cater continued, 'These promotions show the breadth of expertise within the team and their dedication to customer excellence and the company. We are proud to be making so many well-deserved promotions. We are committed to everyone in the Fraser family and will continue to develop the skills and careers of all our talented staff.'