EyeC updates leadership team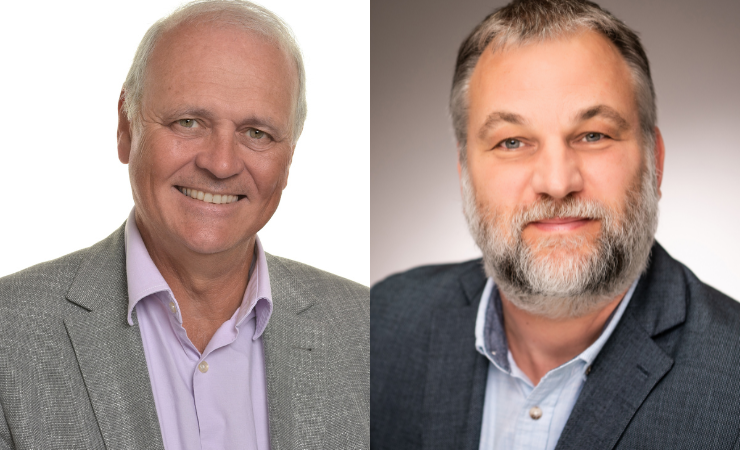 Ralph Beier (left) and Markus Fietkau (right) have taken up new roles at EyeC since the start of October
EyeC has confirmed changes to its management team, with Ralph Beier becoming business development director and Markus Fietkau stepping in to take over as sales director.
Mr Fietkau brings over three decades of experience to the role. He has previously worked in sales at a northern German printing company for four years and a decade in pharmaceutical logistics. Having joined EyeC in April 2017 as global account manager, he most recently held the position of deputy sales director at EyeC. In that role, he supported Mr Beier, who spent six years as head of sales before his promotion to business development director and new focus on expanding special projects, products and markets and identifying strategic business opportunities. Mr Fietkau is now responsible for the company's global sales activities and is working closely with sales partners to drive EyeC's further development.
Effective 1 October, 2023, Mr Fietkau is responsible for planning, implementing and controlling the sales activities of the global provider of print image inspection systems. He succeeds Mr Beier who, as business development director, is focused exclusively on operational and strategic development in the company's global environment.
Both report directly to the executive management of EyeC.
EyeC managing director Ansgar Kaupp said, 'We are delighted to welcome Markus Fietkau as the new sales director at EyeC. Together with Ralph Beier in the position of business development director, we now have two experienced executives with a strong entrepreneurial track record who have already been able to profitably establish numerous national and international sales strategies in the market thanks to their valuable expertise and passion for sales.
'This is the best basis for making a valuable contribution to the continued success of EyeC.'