Digital twin adoption to be driven from the Cloud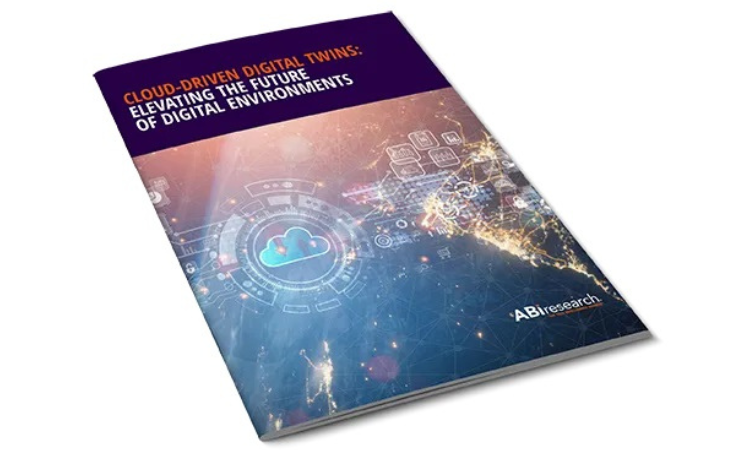 The global intelligence firm has reported, from its new 'Cloud-Driven Digital Twins: Elevating the Future of Digital Environments' application analysis report, growing demand for digital twin or simulation solutions amongst enterprises
ABI Research is forecasting a steady increase in uptake for Cloud-driven digital twin solutions, fuelled by advancements in artificial intelligence (AI), machine learning (ML), edge computing, multi and hybrid Cloud deployments, 5G networks, and smart connectivity.
The global intelligence firm has reported, from its new 'Cloud-Driven Digital Twins: Elevating the Future of Digital Environments' application analysis report, growing demand for digital twin or simulation solutions amongst enterprises. Cloud computing is an increasingly important component of any digital twin solution. Further, digital twins are set to become more intelligent by integrating AI algorithms and ML models delivered using Cloud platforms.
Cloud hyperscalers such as AWS, Microsoft Azure and Google Cloud provide tools and packaged options to build digital twins. Customers can also leverage contextual data from public datasets and funnel this information to optimize their digital twin platforms.
The benefits of deploying Cloud-driven digital twin solutions are cited by ABI Research as: scalability, and providing flexibility for businesses to scale up or down according to current business needs, ensuring optimal performance of the digital twin solution; computational power, allowing complex simulations to be processed in the Cloud using virtual machines and containers; and AI/ML processing, with Cloud computing platforms providing  data analytics tools to help process AI/ML workloads. Such tools range from infrastructure compute power components to industry-specific application software that can analyse, predict, and make recommendations based on data processed by a digital twin.
Yih-Khai Wong, distributed and edge computing senior analyst at ABI Research, said, 'We are seeing the emergence of Cloud computing in operational technology (OT). The deployment and integration of cloud solutions with OT solutions in areas such as asset performance monitoring and product lifecycle management provide compelling benefits such as performance reliability, increase in computational power, and seamless AI/ ML processing.'
Mr Wong continued, 'The convergence of IT and OT is gathering pace, and digital twin is a great example of how this convergence can elevate existing scenarios into achieving greater possibilities and ultimately increase the value, productivity, and competitive advantage of enterprises.'