Infigo gives back with charity donation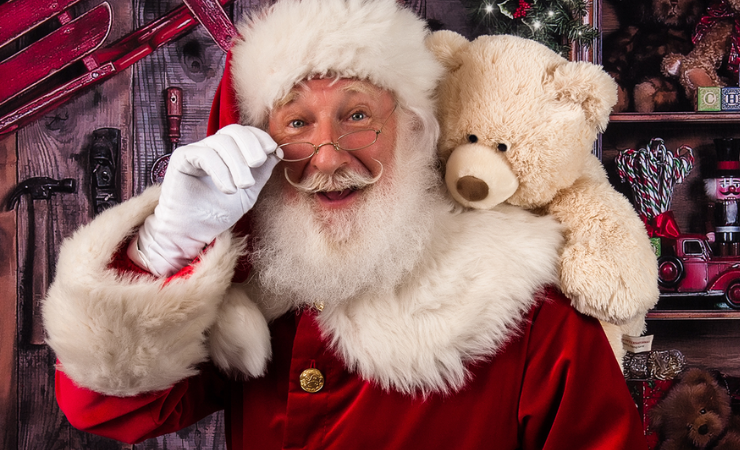 Infigo is to welcome Santa on to its stand at Printing United 2023 to hand over the donation to Kids @ The Block via Soo Hong, Republican member of the Georgia House of Representatives
On the eve of Printing United 2023, web-to-print (W2P) specialist Infigo has detailed its latest efforts to support those in need via a donation of Christmas gifts to Kids @ The Block.
Kids @ The Block provide a safe after-school space to foster 'emotional, spiritual and academic growth' for local children in Atlanta, Georgia. The charity also delivers free weekly grocery bags to more than 135 families in the Buford-Sugar Hill area of the US city. Atlanta is the host city of Printing United 2023. 
Of its latest charitable initiative, Infigo stated, 'Working with partners that share the same goals and values as Infigo has always been intrinsic to the growth of the company, and while helping the print industry to reduce costs and increase revenue is a driving factor for us, helping those less fortunate in life has always been equally important to the business. As our presence in the US has grown, and we have enjoyed growing commercial success, we wanted to give a little something back and are therefore proud to have formed partnerships that will enable us to bring some Christmas cheer to those that haven't been as lucky in life as we have.'
Company founder and CEO Douglas Gibson said, 'I've always felt that businesses should do more to help those that are less fortunate in life. When I heard about the work that Kids @ The Block do, it was an initiative that the Infigo team and I wanted to support. The Block does incredible work for the underprivileged in the Buford-Sugar Hill community. However, it breaks my heart to think that on Christmas Day, there are hundreds of children who will be lucky to get fed, let alone have a present from Santa to open.
'So, we are proud and humbled to support Kids @ The Block over Christmas, by providing some seasonal cheer and will continue to support them throughout the year.'
To hand over these gifts, Santa Claus is joining Printing United on its stand at Printing United 2023. There he will be joined by Republican member of the Georgia House of Representatives, Soo Hong, who will accept the donation on behalf of Kids @ The Block.
Ms Hong said, 'The Block's mission is built on the foundation of loving our neighbours and its school programmes do just that, providing kids throughout the community with a place that sees, supports, and loves them.
'I'm grateful to connect the business community with non-profits to facilitate generous donations to programs like Kids @ The Block. [This] generous donation from Infigo will help students grow emotionally, spiritually and academically, and support families every step of the way.'