CCE to respond to 'accelerating yet demanding' corrugated and carton industries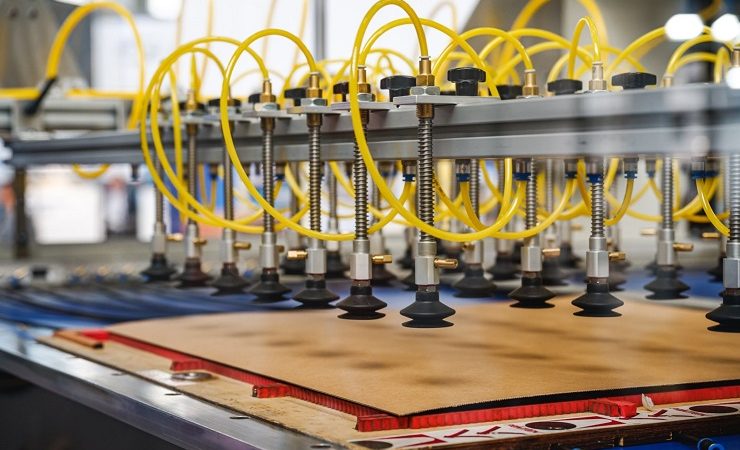 CCE International is billed as 'the most specialised exhibition for corrugated and folding carton manufacturing'
CCE International has confirmed the next date for the event, which is set to reflect the 'accelerating yet demanding' sectors of corrugated and folding carton.
Billed as 'the most specialised exhibition for corrugated and folding carton manufacturing', CCE International offers a marketplace for bespoke machinery, materials, accessories and services used in the production and conversion of high-quality corrugated and folding carton material for a wide range of industries and applications. The next edition will take place across 11-13 March, 2025, and again be co-located with ICE Europe. The previous co-located ICE Europe/CCE International exhibition in March this year attracted a total of 6944 trade visitors from 78 countries, a 23% increase in the number of visitors when compared to 2022. Across both shows, 438 exhibitors from 24 countries attended.
The increase in attendance in the immediate aftermath of the recent Covid pandemic points to a strong investment interest in this sector, according to organiser RX. This is in line with recent market reports suggesting a significant expansion of the global corrugated and folding carton market over the coming years, with substantial growth potential in eco-friendly packaging options, carton multipacks, tech accessories, pharmaceuticals, luxury goods, food delivery and subscription boxes, as well as personalised and customised packaging, added functionality, and fit-to-product systems. At the same time, the industry faces strong competition from alternative packaging materials while preparing for the new Packaging and Packaging Waste Regulations (PPWR) to be rolled out across Europe.
Gerlinde Kasa, event manager of converting, paper and print events at RX, said, 'The corrugated and folding carton industries have developed into accelerating yet demanding sectors with plenty of business opportunities in a growing range of industries and markets. Sustainability, versatility, printability, functionality and excellent transport protection have all become essential aspects of packaging, creating powerful incentives for the corrugated and folding carton industry to invest in ever more efficient and scalable processing solutions.'
CCE International will host the InPrint Munich conference, featuring keynote presentations, expert panels and spotlight sessions on how to successfully implement new print technology in complex manufacturing processes.
See the 'Events' section here for more upcoming industry events