Political body to advance and protect US print industry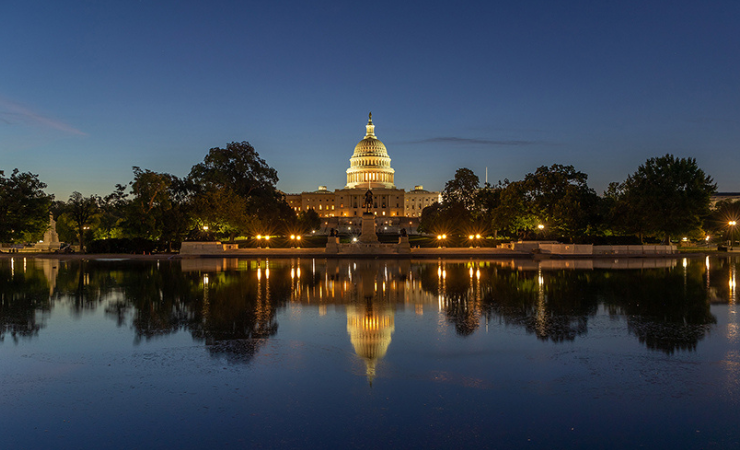 The inaugural Congressional Printing Caucus has been formed in the US House of Representatives, as a bipartisan group that will focus on advancing a public policy agenda that benefits and protects America's printing industry
The inaugural Congressional Printing Caucus has been formed in the US House of Representatives, as a bipartisan group that will focus on advancing a public policy agenda that benefits and protects America's printing industry.
In the 118th Congress, Representatives Claudia Tenney, Mark Pocan, Lori Chavez-DeRemer and Jared Golden will serve as co-chairs representing the US printing industry.
Representative Pocan said, 'I've owned a small specialty printing shop for more than 35 years. I know firsthand the hard work that goes into running a small business like this. Because of that, I'm glad to help form the bipartisan Congressional Printing Caucus with Representatives Tenney, Golden and Chavez-DeRemer to help advocate for small printers across the country, serving their own communities' needs.'
Representative Golden added, 'Over 3,000 Mainers are employed in the paper and printing industry, which also supports thousands of other jobs across the state. These workers deserve a greater voice, which is why I'm honoured to help form and co-chair the inaugural Congressional Printing Caucus. I'm eager to work together with the bipartisan members of this caucus to advocate for the paper and printing industry to ensure that workers from Madawaska to Westbrook have the seat at the table they need to keep their historic industry thriving.'
Printing United Alliance, the member-based printing and graphic arts association in North America and organiser of the Printing United Expo, welcomed the creation of the caucus, which will provide Printing United Alliance with regular opportunities to educate a core group of lawmakers and their staff about the issues, legislation and regulations that have a potential effect on the printing industry. ACG Advocacy, the Washington, DC lobbying firm representing the industry body, is in the process of identifying additional members of US Congress that share an interest in the public policy challenges and opportunities in the printing industry.
Printing United Alliance CEO Ford Bowers said, 'We are pleased that the Committee on House Administration approved the first-ever congressional member organisation (CMO) dedicated to and focused on the printing industry. We look forward to working with the new Congressional Printing Caucus as we shine a spotlight on print's vital importance to the US economy.'