Bobst partners with Visutech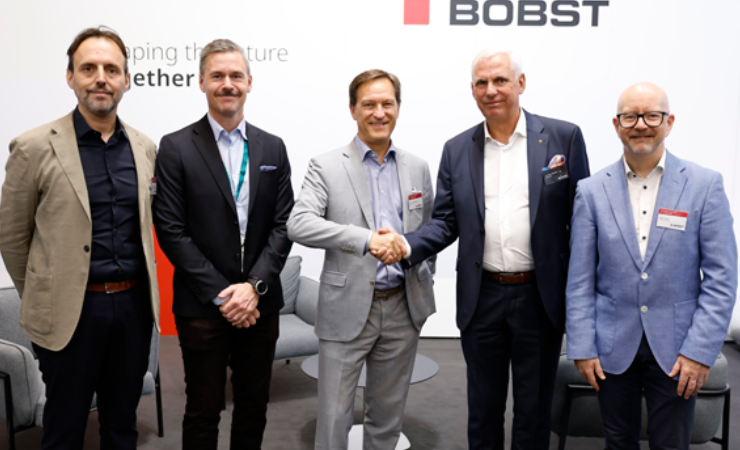 Bobst has appointed Visutech as its new distributor for the Nordic countries.
This new partnership aims to serve customers more effectively in the region, providing support and sales representation locally managed by Visutech's team of over 20 team members.
Leveraging more than 35 years of expertise in selling, installing and servicing digital printing presses, Visutech will represent the complete Bobst narrow-/mid-web product portfolio, including flexo, digital and all-in-one hybrid machines. The new Digital Expert 340 press is also included. This is a 1200dpi roll-to-roll label press built on the same platform as the company's Digital Master series. Operating at 65m/min – with the ability to upgrade to 100m/min – Digital Expert 340 offers the choice to incorporate a flexo unit.
Additionally, the Visutech Digital Academy will play a pivotal role in training and educating the Nordic market on all aspects of Bobst's technologies.
Johan Lidström, vice president and COO at Visutech, said, 'We are incredibly enthusiastic about embarking on this exciting journey with Bobst. The combination of Visutech's deep understanding of the Nordic market and Bobst's extensive experience creates the absolute best conditions for a successful partnership that will benefit our customers throughout the region.'
Anders Wulff, team leader for labels and packaging at Visutech, emphasised, 'Bobst's wide product portfolio, including everything from flexo and digital machines to all-in-one solutions, holds great importance for our Nordic market. It provides us a unique opportunity to offer tailored solutions that perfectly fit our customers' needs.'