Fujifilm Europe opens new Print Experience Centre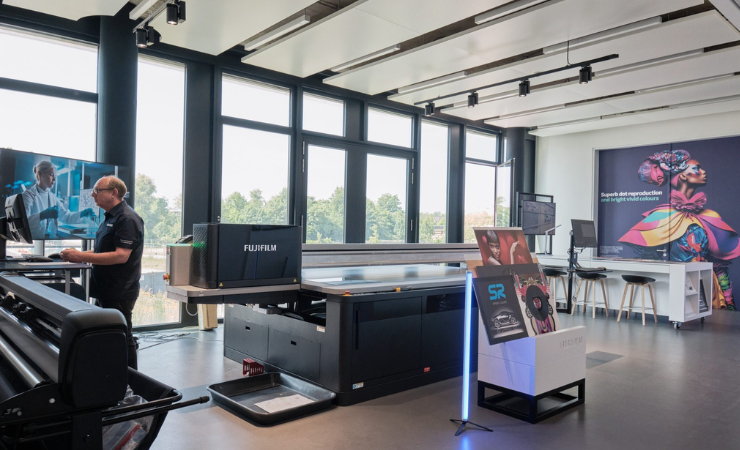 The physical Fujifilm Print Experience Centre brings together technologies and products from the graphic communications and photo imaging divisions
Fujifilm Europe has launched the 'Print Experience Centre', a concept aimed at elevating the value of the print medium through integrated experiences, ranging from photographic to industrial prints.
The physical Fujifilm Print Experience Centre brings together advanced technologies and products from the graphic communications and photo imaging divisions. It is located at Fujifilm's new European headquarters in Ratingen, Germany, in a 1200sqm design space.
The centre represents a 'call-to-action' for visitors, and is a collaborative space where they can imagine and experience the present and future of the printing industry in its broadest form. It will offer training and demonstrations to Fujifilm customers and partners, as well as the opportunity to evaluate and experiment with varied media and receive support to achieve optimal printing results. The area is equipped with co-working and events space to expand its intended use and ensure comfort for visitors and users.
'It is with great excitement that I am kicking off the activities of the Print Experience Centre, a unique concept dedicated to the world of the printed image, which complements the experimental equipment of our European headquarters in Ratingen, which was inaugurated last year,' commented Yoshiki Kimura, president and managing director of Fujifilm Europe. 'In these spaces, we can now offer our stakeholders the opportunity to touch the result of Fujifilm's technological vision, and we are confident that this will be a source of great inspiration to forge new partnerships and strengthen existing ones.'