Print4All to focus on convergence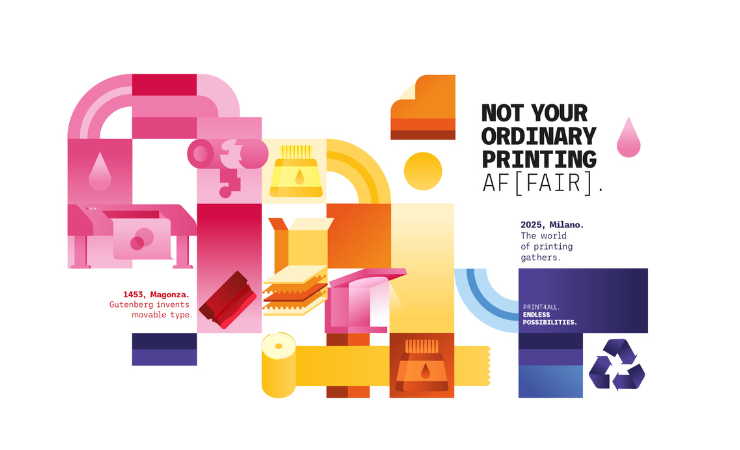 Print4All takes place across 27-30 May, 2025
The dates for the next edition of Print4All have been confirmed, with the Milan-located printing industry exhibition returning on 27-30 May, 2025.
Print4All 2025 will focus on the opportunities offered by the increasing convergence between printing technologies and target markets. Printing, converting and finishing innovations for all industry areas will be presented, from graphics to sales, from packaging to industrial.
In formally launching the next edition of Print4All, organiser Fiera Milano stated, 'There are three keywords for the 2025 edition – convergence, experience and networking.
'Convergence between the various printing applications, which intersect to create new solutions and new business opportunities, but also convergence between technologies and new techniques. Experience because, in particular through the exhibition and themed areas dedicated to particular market segments, it will be possible not only to approach new topics, but also to discuss the major challenges of the industry, especially how to be sustainable and efficient in terms of production processes and market offerings.
'Finally, metworking, because the trade fair is an opportunity for business, but also for meeting and comparing with synergistic sectors, which is guaranteed both by the format of Print4all, which welcomes the entire supply chain.'
The statement continued, 'Three words, therefore, that summarise the identity of the exhibition: a business opportunity where international supply and demand meet, a knowledge reference point where you can find the answers to any market and technology-related questions, and a system event serving the relevant community.'
For details about this and other upcoming print industry exhibitions, via the Events listing page here