Memjet opens ink manufacturing plant in Sydney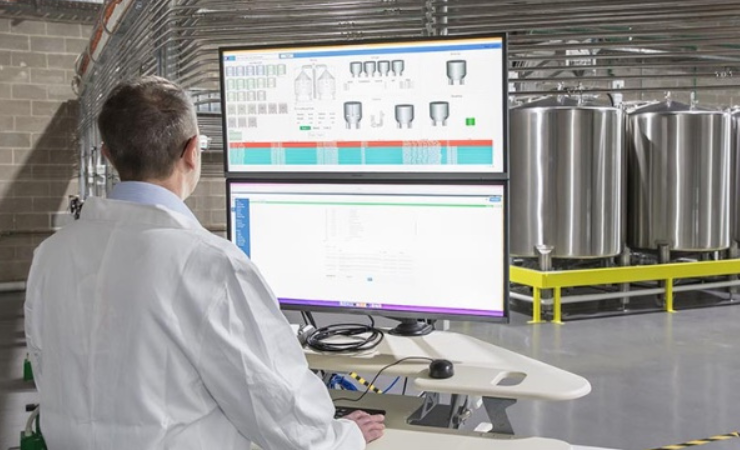 Memjet's new facility is highly process-driven with every stage of the manufacturing process measured
Memjet has opened a dye-based ink manufacturing plant in Sydney, Australia, introducing several new manufacturing innovations and complementing the company's nearby R&D facility.
The new facility will produce Memjet's ink formulations in a quality-controlled, automated production environment following processes designed by Memjet's in-house chemistry and engineering teams. It includes high-precision automated mixing equipment, which is air-sealed and has high-purity air filtering systems at all input points to eliminate contaminants, and there are no open tanks or open delivery mechanisms in the production facility. Food-grade components are used in every area of the plant with 'zero retain' vessels and valving systems to ensure cleanliness and cross-contamination-free product manufacturing.
This is supported by a newly developed high-pressure integrated cleaning system that introduces microbiological sanitation. The thermally-managed system allows for real-time control and output checking to ensure cleanliness and trouble-free formulation changes between batch mixing processes.
Memjet's new facility is highly process-driven with every stage of the manufacturing process measured: electronic system checks take place at inventory management, internal quality control, formula adherence, process control and outgoing quality control. Extensive process documentation also supports finite quality control, consistent formula replication and stringent health and safety practices.
Quality assurance at the new site extends beyond output approval. Automated dispensing and traceability of consumables means manufacturing will not start if key materials have not been approved by the quality assurance laboratory and the results stored in Memjet's manufacturing execution system. Once manufactured, Memjet ink is passed through a finely filtered multi-stage transfer system that moves the ink from mixing tanks to storage tanks prior to being dispensed to shipping containers.
Memjet CEO Sunil Gupta said, 'Our new Sydney production facility represents a significant and continuing commitment to our dye-based ink platforms and customers worldwide. It is an exciting breakthrough in dye-based ink production. Sealed ink housing throughout all stages of the ink production process means Memjet inks deliver a superior level of sanitisation. This supports optimal print performance and decreases downtime for printhead maintenance.'
Memjet chief technology officer Jason Thelander noted that the new Memjet manufacturing facility is within walking distance from Memjet's cutting-edge research and development facility. 'The close proximity to our engineering and materials science teams means plant technicians have immediate access to high-level expertise for investigative advice and process improvements. This also supports ongoing ink development by giving our research team a shop floor vantage point from which to approach innovation.'