Rusken introduces digital capability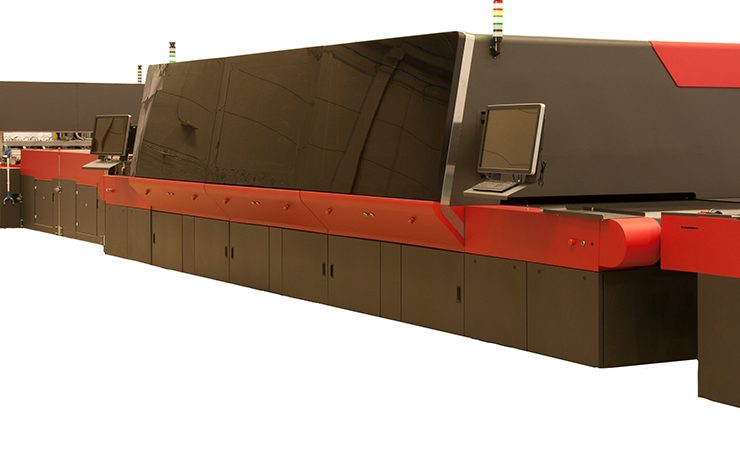 The EFI Nozomi C18000 Plus is a single-pass direct-to-board UV inkjet digital printer for corrugated applications
US packaging company Rusken has introduced a new digital division, allowing the company to offer 'highly detailed and vibrant graphics' on packaging.
Rusken Packaging operates 17 facilities in eight states across the Southeast US. Headquartered in Cullman, Alabama, the company has experienced 'exponential' growth over the last decade. To further this, Rusken has now introduced dedicated digital printing capability for its packaging products. The new capability – Rusken Digital – is based on EFI's Nozomi C18000 single-pass UV inkjet technology and is said to, 'allow the company to offer highly detailed and vibrant graphics on its packaging, helping its customers stand out in a crowded marketplace.'
The company stated, 'Through Rusken Digital, the company will be able to utilise the latest digital printing technology to create packaging products with unmatched precision and detail. This will allow its customers to create packaging that truly reflects their brand identity, and that catches the eye of consumers both in-store and online.'
Digital printing capability is available immediately and Rusken is accepting orders for packaging products that feature digital printing – see the below video for more
Rusken Packaging COO Randy Whiteaker commented, '[Our] entry into the digital marketplace solidifies our continued commitment to our customers. The investment in technology and people will enhance our offering and bolster our retail and e-commerce presence not only in the South but throughout the US.'
</p?