Labelexpo parent in near-$1bn takeover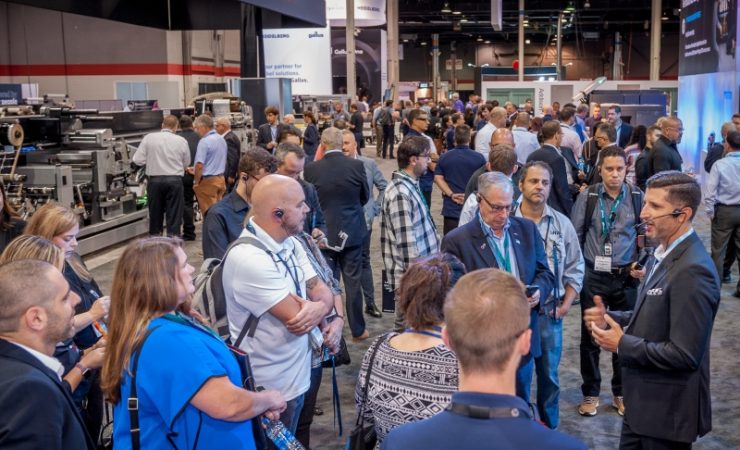 More than 13,000 visited as Labelexpo Americas returned post-pandemic in 2022
Tarsus, the parent company of Labelexpo Global Series, has been acquired in a $940m deal, setting the business up for 'the next phase of growth and expansion'.
Tarsus is an international B2B event organiser and publishing company, and runs shows located around the world serving multiple markets, such as healthcare, fashion, infrastructure, aviation and packaging. It owns and operates a portfolio of more than 160 live and on-demand B2B event brands, with a focus on growing, specialist B2B markets with fragmented supply chains and high levels of innovation. Label and package printing is exactly that and is served by the Labelexpo brand.
Informa is an international events, digital services and academic knowledge group. The Informa and Tarsus portfolios are described as complementary, both geographically and by market category.
Informa group chief executive Stephen A. Carter commented, 'We have long admired the Tarsus business which, like Informa, has been built around major brands in attractive, specialist B2B markets in the growing regions of Asia, China, the Middle East and the Americas.'
His counterpart at Tarsus, Douglas Emslie, said, 'I am extremely proud of the Tarsus business, our people and our customers. I could not think of a better partner than Informa to lead our brands and colleagues through the next phase of growth and expansion.'
Tarsus was established in 1998 and sold to Charterhouse Capital Partners in 2019. Informa and Tarsus will now embark on a combination programme that will see their respective portfolios brought together with the aim to enter 2024 operating as one company under the Informa brand. This programme will prioritise 'maximising 2023 performance' and 'minimising disruption and distraction', in a year which Informa noted as, 'a key year of return, growth and acceleration for live B2B events.'
The next instalment of Labelexpo Europe is to take place 11-14 September, 2023 at Brussels Expo. This will be the flagship Labelexpo's in-person return following the Covid-19 pandemic and subsequent cancellation of exhibitions and trade shows around the world. Labelexpo events have since taken place elsewhere around the world, such as Labelexpo Americas 2022 and Labelexpo Southeast Asia 2023. The debut Labelexpo Mexico takes place in Mexico City at the end of April. Read here for more on other upcoming industry events of note.
Digital Labels & Packaging will provide comprehensive coverage, both pre- and post-show, of all the developments and stories to come out of Labelexpo Europe 2023; register here to ensure you're receiving our coverage of this show, others and the wider market for digital label and package printing