Harald Jasper takes the helm at Actega Metal Print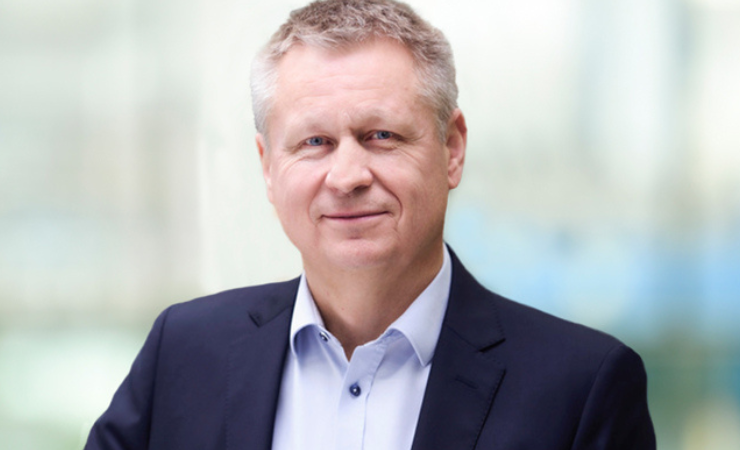 Harald Jasper has been chief operations officer at Actega for almost five years and has been involved in the development of EcoLeaf over that time
Actega has named Harald Jasper as the new managing director of its Metal Print division.
Actega Metal Print is the company responsible for bringing EcoLeaf metallisation technology to market. This process is claimed as a sustainable metallisation technology owing to the use of less material to create metallic embellishments on labels and packaging when compared to conventional foiling processes.
Mr Jasper has been chief operations officer at Actega for almost five years and has been involved in the development of EcoLeaf over that time, including the chemistry and the engineering of the machine. He succeeds Stephan Plenz as Actega Metal Print managing director following a planned handover.
Actega stated that with his extensive industry experience, 'Mr Jasper will implement his own expert vision and strategies as well as maintain some of the innovative approaches to advancing EcoLeaf's success established this year by Mr Plenz.'
Actega chairman Thorsten Kröller said, 'As a founding member and a key player in developing this innovative technology at Actega Metal Print, Harald's expertise has been integral in establishing EcoLeaf's current structure. With an unrivalled understanding of the market – alongside customers' needs – Mr Jasper's deep knowledge promises strong success for the company going forward.
'Following years spent perfecting it prior to launch into an ever-evolving market, under Harald's leadership, we believe that the market acceleration for EcoLeaf is imminent and will change the industry forever.'
Mr Kröller also expressed his gratitude to Mr Plenz, 'who has provided an invaluable outside-in look on EcoLeaf, with major product and cost improvements made under his vision, ensuring that they are future-proofed against ever-changing customer demands.'