ePS to evolve Connect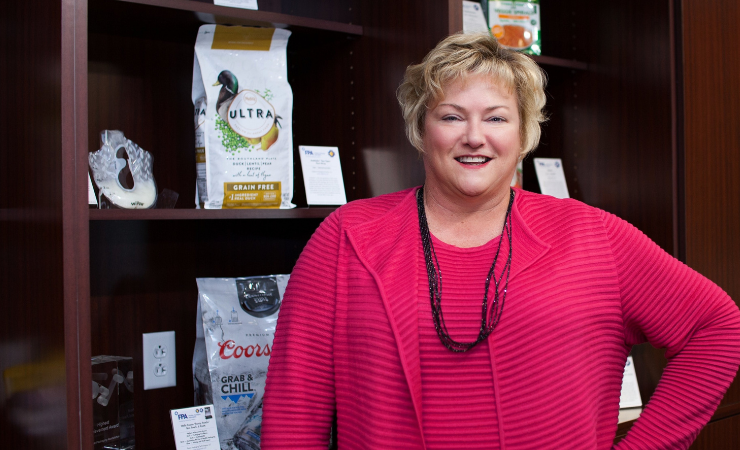 FPA president and CEO Alison Keane is to give the afternoon keynote on the first full day of ePS Connect 2023
eProductivity Software (ePS) is to evolve Connect into an event targeted at the wider world of printing and packaging.
Connect has historically been run as an EFI user conference with a heavy focus on software. Following ePS being separated from EFI, the event is to be branded as ePS Connect when it returns to Las Vegas across 23-26 January, 2023 at Wynn Las Vegas.
ePS Connect 2023 is to have a broader scope of partners and exhibitors and will offer technology learning tracks created specifically for key segments within print and packaging. Sessions will also demonstrate how to enhance the profitability of a business, including how to take products to market efficiently, reach a broader audience and how to apply best practices to business processes and marketing strategies.
Under the ePS banner, the event will allow industry names, business owners and technology users from across the wider world of print and packaging to come together to learn how to optimise technology investments and drive profits in both good and turbulent markets, as well as hear from industry experts, network with peers and exchange revenue-generating ideas.
A series of keynote speakers will provide insight into current and future market trends, in addition to information on how to build sustainable business models that will attract investment, top talent and drive innovation, and how technology plays a role in each scenario.
This is to include Ford Bowers, CEO at Printing United Alliance, Alison Keane, president and CEO at the Flexible Packaging Association (FPA), and Jessica Lobo, global goals and climate programme manager within the United Nations Global Compact Network.
ePS CEO Gabriel Matsliach noted, 'ePS is coming to the end of our first year as an independent, global software company. We have invested significant efforts into expanding our value, influence, and partnerships within the print and packaging ecosystems, to great benefit of our customers and our industries at large.
'I am excited about how our vision will present itself at Connect 2023 with a broad range of sponsors and exhibitors as well as a notable panel of keynote speakers that span the globe and relevant topics to print and packaging.'