Labelexpo Americas returns in style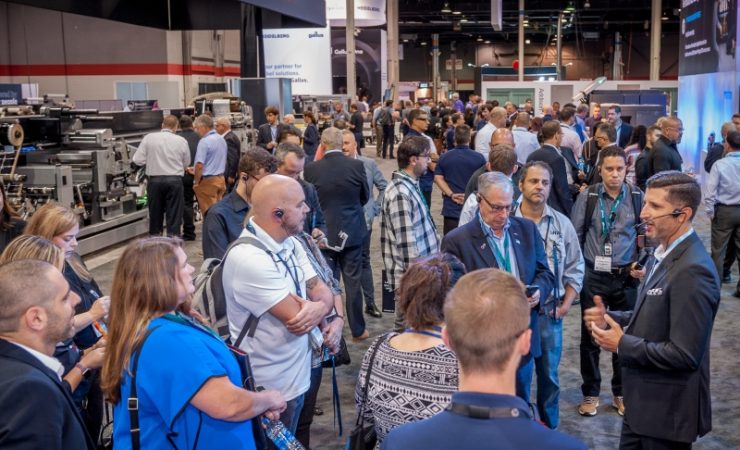 More than 13,000 visited as Labelexpo Americas returned to Illinois
The organisers of Labelexpo America's 2022 have described the exhibition's return as a 'storming success,' after more than 13,000 visitors made the trip to the Donald E Stevens Convention Center in Rosemont, Illinois.
In total the event attracted 13,569 attendees from 77 different countries, with each of them staying for two full days on average, up from 1.8 days in 2018. It also welcomed what the organisers describes as 'large numbers of first-time attendees,' particularly from Latin American countries. 
The key theme of the event was the digital transformation of the labels industry, with a spotlight being shone on the latest developments in digital printing and embellishment, alongside sustainability and workflow automation. 
Unsurprisingly, therefore, many of the industry's leading digital press manufacturers were present at the show. This included HP Indigo, showcasing the V12, Durst highlighting the Tau RSCi and Dantex, which launched the Pico 1200 series with the unveiling of the PicoJet 1200s.
There was also plenty to see on the converting side of things, with automation and digital replacement of analogue processes being highlighted.
Speaking following the conclusion of the show, Haim Levit, SVP and general manager of HP's Industrial Print Business, commented,  'HP Indigo's vast portfolio of solutions for label production are allowing more and more converters to capitalise on the growing advantages of digital printing. And it was clear from the event that more and more industry professionals are looking to do just that. In fact, over the course of the show, 16 letters of intent for the HP Indigo V12 Digital Press were signed by customers around the world, eleven of which are based in North America, and five in Europe.'
Tasha Ventimiglia, Labelexpo Americas show director, added, 'It was wonderful to finally welcome the label industry back to Rosemont. The show floor was buzzing with excitement during the three days of the show, multiple deals were done, and visitors got the chance to see close up the new presses, materials and converting equipment developed by suppliers over the four years. We look forward to welcoming exhibitors and visitors back to Labelexpo Americas 2024!'