Landa expands global sales and marketing team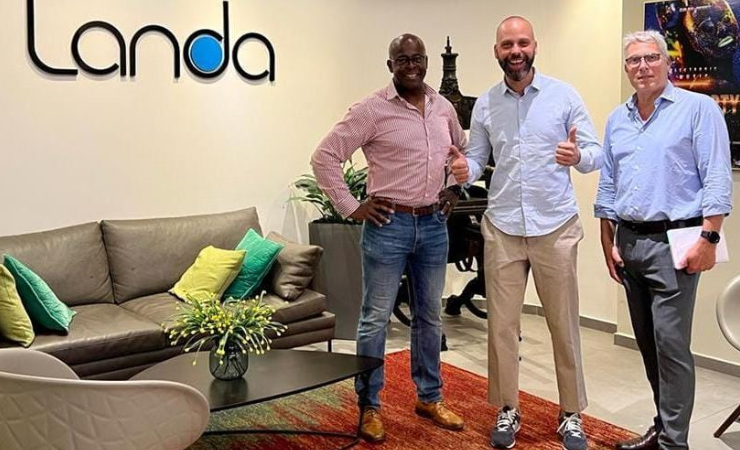 Steve Donegal, Fran Zanier and Rob Engelman
Landa Digital Printing has expanded its global team with the appointment of three new sales and marketing professionals.
Steve Donegal has been appointed as regional sales manager, UK and Ireland, Rob Engelman will take over as regional sales manager, Benelux, Nordics and Baltics, whilst Fran Zanier joins as EMEA marketing manager.
Sharon Cohen, chief business officer, said, 'With their leadership experience and market knowledge, Steve, Rob and Fran will be crucial in expanding our presence in the region and meeting our growth targets. In addition to new press sales, we're delighted to see customers from both EMEA and NA acquiring a second press to meet demand. What's more, and this is really exciting, we're also seeing more and more big global brands now designing their campaigns and production requirements around medium run, high quality digital print – it genuinely feels like a new category of print has been born.'
The Landa portfolio of Nanographic printing presses is designed for short to medium run mainstream packaging and commercial jobs. Presses include the Landa S10 Nanographic Printing Press – a single-sided B1 designed for mainstream packaging and converting industries – and the Landa S10P Nanographic Printing Press, which is ideal for two-sided B1 general commercial printing.
Gil Oron, chief executive officer, Landa Digital Printing, said, 'Our vision has always been to secure the role of print within the modern communication landscape, and for us, that meant introducing a new technology that could provide the flexibility to lower run lengths, increase sustainability, and drive new profitable services. As print volumes grow exponentially, it's incredible to see Nanography's impact on the market.'