Kongsberg PCS appoints ops VP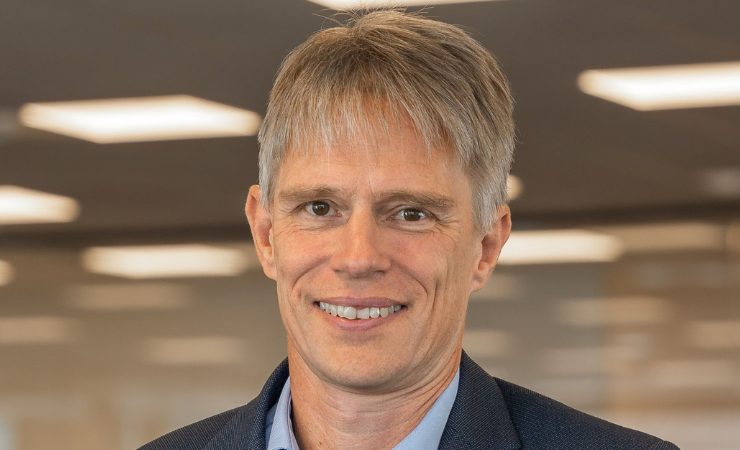 As of August, David Preskett is responsible for the management of Kongsberg PCS's commercial, service support and financial performance of the business across Europe, the Middle East, Africa, and Asia-Pacific territories
Kongsberg PCS has named David Preskett as its new vice president of operations in the EMEA and APAC regions.
Based in the UK, Mr Preskett joins Kongsberg PCS from Canon, where he held a mix of sales, marketing and strategy positions at the European level. He previously gained early exposure to the graphic arts industry through spending a decade at Agfa, both in the UK and at the company's headquarters in Mortsel, Belgium.
As of August, he is responsible for the management of Kongsberg PCS's commercial, service support and financial performance of the business across Europe, the Middle East, Africa, and Asia-Pacific territories.
'I am very pleased to be joining Kongsberg PCS at this exciting time in the organisation's development. Kongsberg PCS cutting solutions have an excellent reputation for build quality and engineering, adding value to customers' businesses by creating and offering new products that help drive growth. This matches my own passion, helping customers to innovate and discover new ways to be more creative and drive growth in their business.
'I look forward to being a part of the Kongsberg PCS team and working with such a dynamic company. Leveraging the excellent technologies and expertise we have developed will drive growth across the regions and deliver business success for our customers and ourselves."
Kongsberg PCS CEO and president Stuart Fox said, 'As we continue our own strategic program of growth, we are delighted to welcome someone with the exceptional knowledge and skills of David to the Kongsberg family. David is a seasoned commercial professional who combines strong sales and strategy expertise to drive business growth. His experience and breadth of knowledge throughout the sector will be a great asset, both to our business and to all of our customers in the region.'