Printing United adds keynote series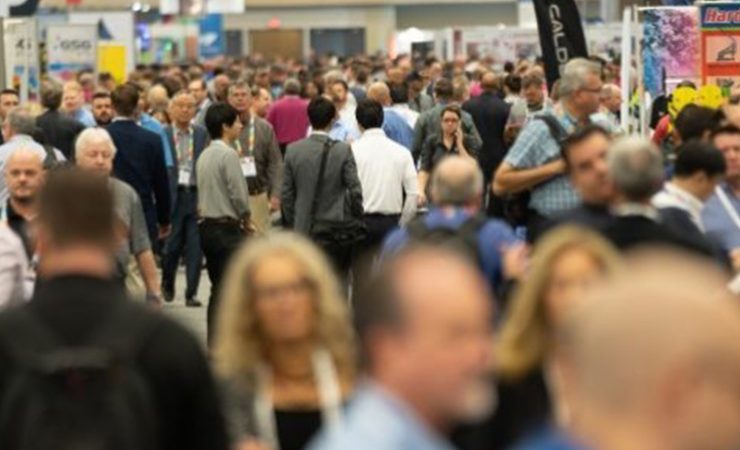 The show floor was teeming at the inaugural Printing United in October 2019
A new keynote series is being introduced alongside this year's Printing United Expo, further extending the event's position as 'more than just a trade show' by delivering complementary content to 'inform and inspire' attendees.
Taking place 19-21 October at the Las Vegas Convention Center, Printing United is promising to serve as a location for the print industry to fully reconnect, following lockdowns and limits on large-scale social interactions as necessitated by the coronavirus pandemic
As such, the expo is being marketed as a, 'three-day immersion of all things that drive, support, and interact with anything related to printing,' as noted by Mark J. Subers, president, Printing United Expo.
He went on, 'Much of this depends on exceptional education. In speaking with past attendees, and in conducting research on the type of education preferred by the industry, Printing United Expo education this year takes on a different format, which directly speaks to the demand of a higher quality and level of education offered than ever before.'
To physically facilitate this, a dedicated keynote theatre has been added the Printing United Expo floor plan. The first confirmed keynote for the theatre is to be Joe Pulizzi, who's session on 20 October – the middle day of the three-day show – will build on his experience as the founder of multiple start-ups, including content creator education site The Tilt, as well as the content entrepreneur event Creator Economy Expo (CEX). He is best known for his work in content marketing, first using the term in 2001, then launching Content Marketing Institute and the Content Marketing World event. In 2014, he received the Lifetime Achievement Award from the Content Council.
In his session, Mr Pulizzi is to highlight that innovative companies of tomorrow not only sell products and services but have learned how to market so those customers actually care about them every single day. In this vein, he will go into detail on how printers and manufacturers can build a loyal following in six steps, that will keep customers coming back and buying more.
Concluding Mr Subers said, 'Printing United Expo is more than just a trade show.'