Cartes extends embellishment capabilities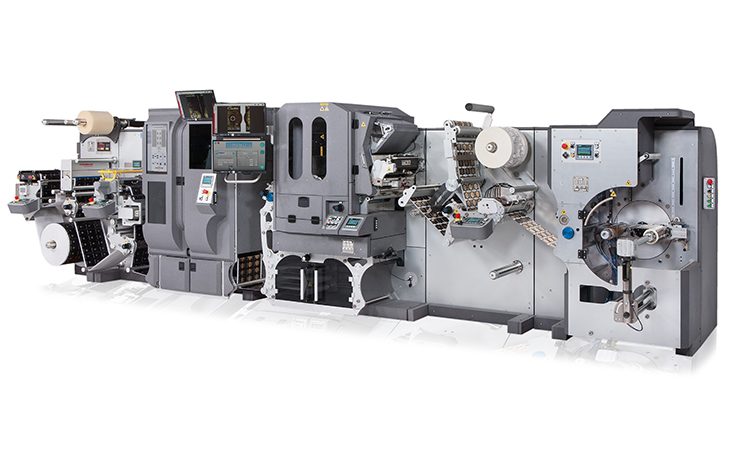 'To beautify and convert labels in just one process with no tooling costs and without time and/or material waste is now guaranteed', so Cartes has claimed
Cartes has developed GE363VJL, a new digital embellishment concept that combines the company's proprietary Jet D-Screen technology with laser die-cutting.
Jet D-Screen is a digital screen printing unit for creating high build effects and metal doming, including the possibility to foil high build varnish and print Braille effects. By allowing the deposition of a thicker layer of ink, claimed as 'previously impossible to achieve with inkjet technologies', Jet D-Screen allows the creation of multilayer effects such as spot coatings, tactile effects and Braille printing, as well as very detailed foil and metallic doming. Using inkjet technology, the technology requires no tools and allows immediate job changes. Materials that are printed with the Jet D-Screen system do not need to be varnished or treated prior to converting, even those with rough, natural and other textured surfaces.
Cartes' laser die-cutting system aligns with process automation, through automatic job changeover by barcode reading, automatic slitting positioning and turret rewinding, which are, 'all the rightful combination for digital finishing,' according to Cartes.
The company declared, 'To beautify and convert labels in just one process with no tooling costs and without time and/or material waste is now guaranteed by the Jet D-Screen and laser converting system, the only with unlimited lifetime, steady power and perfect cutting quality.'
The Cartes GE363VJL will debut at Labelexpo Americas 2022, taking place 13-15 September, alongside additional innovations from the Italian company related to laser converting and conventional embellishment of high-end labels.
Read the July/August 2022 for a full rundown of the technologies and innovations to be seen at Labelexpo Americas 2022, as well as Printing United 2022, alongside details analysis of the market across the Americas; register here to receive the magazine