Virtual summit to highlight connected packaging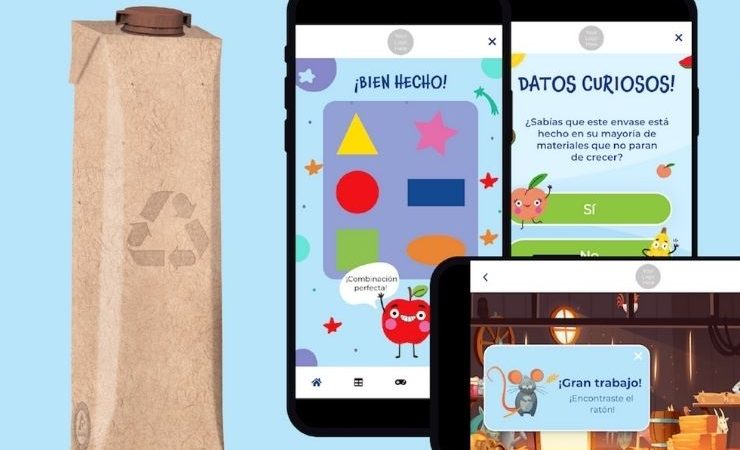 Tetra Pak has succeeded with connected packaging, and will present as part of the 2022 Connected Packaging Summit programme
The Connected Packaging Summit is returning early next month, with this free to attend online event to highlight the value and potential in connected packaging.
Hosted by digital experiences agency Appetite Creative, the two-day event will aim to show how the present and near future of packaging can be the first step toward the integration of offline and digital landscapes.
A recent study published by Appetite Creative has shown that whilst over half of respondents have already incorporated connected experiences into their marketing plans, 85% are confident that they will become increasingly important to the packaging industry in the next 12 months and beyond.
Building on this, the description of this year's Connected Packaging Summit states, 'The digital and the physical world are getting closer and closer to each other every day,' confirms the event's description. 'Technology is present in more ways than we can imagine and directly influences our behaviour, emotions, tastes, and daily expenses.
'This is why in the second edition of the Connected Packaging Summit, our goal will be to show you how the present and near future of packaging can be the first step toward the integration of the offline and digital landscape in an accessible and massive way, allowing brands to understand their audiences better so they can offer more meaningful, unique and exclusive customer experiences.'
This year's event, which will run 6-7 July at 9.45-10am BST (10.45-2pm CEST), will cover QR codes, NFC, ad technology, innovation, packaging, marketing, and sustainability. Presenters come from AB-InBev, Colgate-Palmolive, Avery Dennison, ePac, Garcia Carrion, Greiner Packaging, Transcend Packaging, and Tetra Park, among others. On 6 July, the summit will discuss innovative packaging, with sustainability and digital transformation the focus of day two.
The Connected Packaging Summit is free to attend and will be hosted virtually. Register to participate at connectedpackagingsummit.com.
Rewatch the first Connected Packaging Summit below.