ITL appoints new directors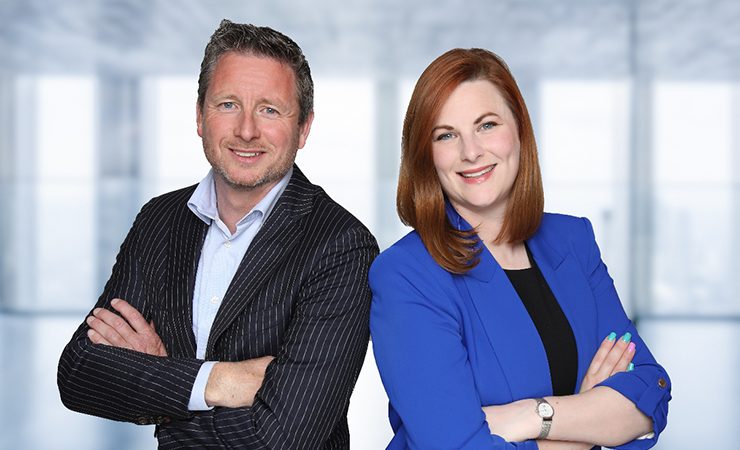 Global sales director Koen Santegoeds (left) and Holly Steedman, business and technology development director (right)
UV LED curing specialist Integration Technology (ITL) has promoted Holly Steedman and Koen Santegoeds, in support of the company's growth strategy.
Effective immediately, Ms Steedman, who was previously business development manager, has become business and technology development director; with Mr Santegoeds, formerly business development manager for Northern Europe, moving up to become global sales director.
He has a wealth of experience from his electrical technical background, with 15 years in the printing industry and six in UV application-driven markets, having joined ITL in early 2016 from Q.I. Press Controls.
Mr Santegoeds commented, 'Throughout my career I have been fascinated with the evolution of technology, and experiencing ITL grow, innovate, and push the industry forward has been remarkable. I'm looking forward to being a part of cementing ITL's reputation as the global leader in UV LED, not just technologically but as a valued and trusted partner. It's crucial to our long-term vision that our customers really experience the difference when partnering with us.'
Ms Steedman joined ITL in spring 2020, just as the coronavirus pandemic took hold globally. Prior to ITL, she worked at Fujifilm Speciality Ink Systems, Industrial Inkjet, Indujet and Marabu Inks.
She said, 'I have been fortunate to witness the incredible evolution of industrial inkjet over the course of my career, which has further stoked my passion for technology development. As a pioneer in the commercialisation of LED Technology for use in the printing industry, ITL has always been at the forefront of development.'
In pursuit of growth, ITL is to focus on long-term client partnerships based on customer service, technological innovation, customer service, and research and development. Such appointments demonstrate ITL's commitment to this goal, as company managing director Simon Roberts explained.
'Both Holly and Koen are talented and enthusiastic assets to ITL, with the precise skills to create and develop the right action plans for both our clients' goals and our strategic direction. Holly's industry experience and background in chemistry and business development perfectly positions her to identify new applications and focus on strategic development in these emerging areas, coupled with Koen's extensive technical sales background and commitment to our customers' success is guaranteed to play a key role in continuing the significant growth we've seen over the past two years. They have my full support in these new roles and I look forward to continuing to work alongside them as we continue to push the boundaries and create new opportunities.'
Ms Steedman added, 'My ultimate goal is to enable our R&D to become more strategically focused on developing products and processes that will allow us not just to continue to be a market leader in the UV LED industry, but to be fundamental to the growth and implementation of LED technology in multiple applications and industries. We are only at the beginning of the LED curing revolution, and I am proud to help ITL continue to lead the way.'