Registration opens for Labelexpo Americas 2022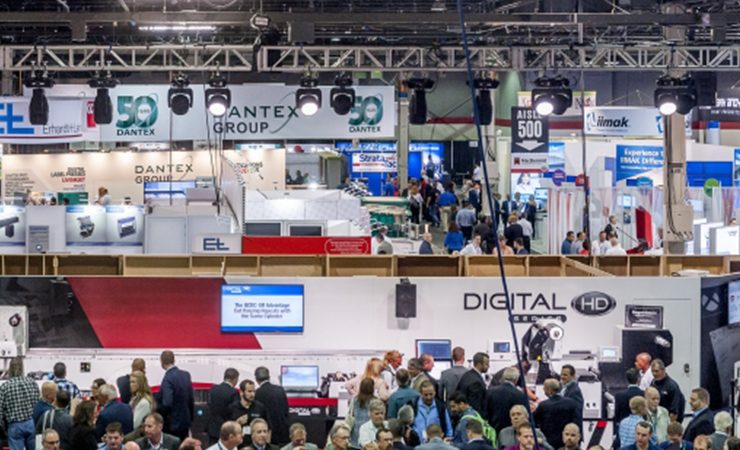 Digital in the foreground and the background at Labelexpo Americas 2018
Registration is now open for Labelexpo Americas 2022, which will take place 13-15 September, 2022 at the Donald E. Stephens Convention Center in Rosemont, Illinois.
Labelexpo Americas 2022 will be the first exhibition from the series to have taken place in almost three years, although it will actually be four years since the last edition of Labelexpo Americas was held. Labelexpo Europe 2022 was due to take place this week (26-29 April, 2022) but was cancelled. Labelexpo Europe will now return in 2023.
Exhibitors confirmed for Labelexpo Americas 2022 include A B Graphic, Arrow Systems, anytron, Canon, Cartes, Colordyne, Dantex, Dilli, Domino, DPR, Durst, Esko, EyeC, Global Vision, GM, Grafotronic, HP, Hybrid Software Group, IIJ, Kao Collins, Karlville, Kurz, Mark Andy, Michelman, printIQ, Screen, SEI Laser, Siegwerk and Sun Chemical.
Across the show floor, a notable visitor attraction is to be the Digital Embellishment Trail, which will allow attendees to see the latest high-build inkjet varnishing, digital metallisation, laser die-cutting, etc. A supporting two-day conference programme and two masterclasses – covering digital embellishment and self-adhesive materials – are to run concurrently to the exhibition.
An early bird entry price of $60 is available for visitors who register prior to 28 August 2022. An early bird rate for of $396 is available for a single day conference pass and $636 for both days if booked before 28 August. The masterclasses cost $700 each. In the run-up to Labelexpo Americas 2022 a series of regional label industry roadshows will take place.
Tasha Ventimiglia, show director for Labelexpo Americas, commented, 'Labelexpo Americas 2022 will be the first time since the start of the global pandemic that many suppliers have had the chance to showcase their latest technology developments and we are thrilled to see the amount of working equipment that will be running at Labelexpo this year.
'Labelexpo Americas 2022 will be the venue for international suppliers to connect with our industry in person, and we are expecting a big international audience led by delegations from Finat, the European label association, and other world label associations, as well as a major presence from Latin/South America.'