Partners produce compostable packaging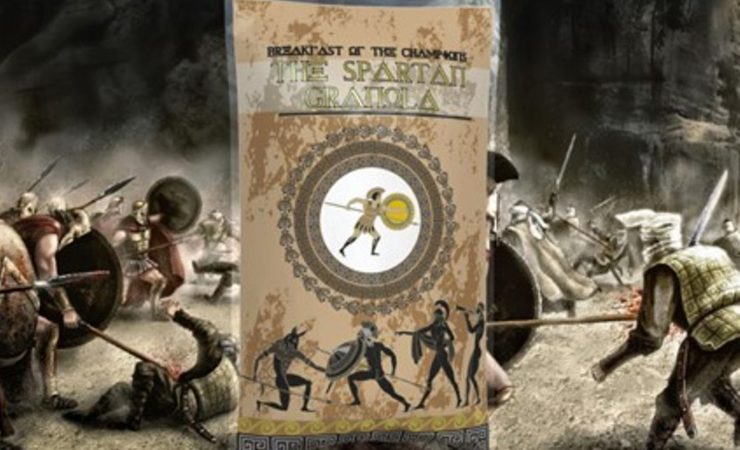 Sun Chemical's SunLam lamination adhesive has been certified by Germany's DIN-Certco to meet compostable standards
A collaboration between HP Indigo, Sun Chemical, Futamura and Mitsubishi Chemical has produced a compostable packaging construction, claimed to provide comparable lamination and sealing performance to a conventional plastic-based pack.
Converted by Baker Labels in the UK, the industrial compostable pouch is comprised of Futamura's NatureFlex 23NK cellulose film, which is certified as home and industrially compostable, and was printed on an HP Indigo 6K digital press at Bakers. It was then laminated using Sun Chemical's SunLam SFC100+HAC306 solvent-free, industrially compostable adhesive, and Mitsubishi Chemical's BioPBSTM FD92PM sealant film.
The results obtained during the digital printing process, as well as the solvent-free lamination, provided comparable lamination and sealing performance to a conventional plastic-based pack.
Specifically, Sun Chemical's SunLam lamination adhesive has been certified by Germany's DIN-Certco to meet compostable standards. All of the individual components of the laminate have been individually certified by independent bodies. For the full laminate, and pouch, to be fully certified, it would need to pass a disintegration test.
Marcos Valdezate, Sun Chemical's global business development manager for SunEvo coatings for digital, commented, 'We are pleased to be making a difference to the environment through compostable packaging collaborations, such as this one with HP Indigo, Futamura and Mitsubishi Chemical.'
Sun Chemical has recently teamed up with HP to launch new sustainable flexible packaging, whereby the two companies have developed a series of stand-up pouches printed using HP's Indigo 25K digital press. The substrates involved are monomaterial polyethylene (PE) and polypropylene (PP), laminated with using SunLam.
Mr Valdezate continued, 'We have also been working hard to develop products, such as SunLam, which meet compostable standards and will ultimately help our customers to expand their circular economy.'